Revisiting PROMETHEUS Information Day
On Dec 2, 2021, PROMETHEUS team held the project's Information Day, by the form of an online 3-hour meeting, during which participants from the academic and research community had the chance to interact with other members of the ecosystem, get acquainted with PROMETHEUS educational material, tools, network and services to be provided.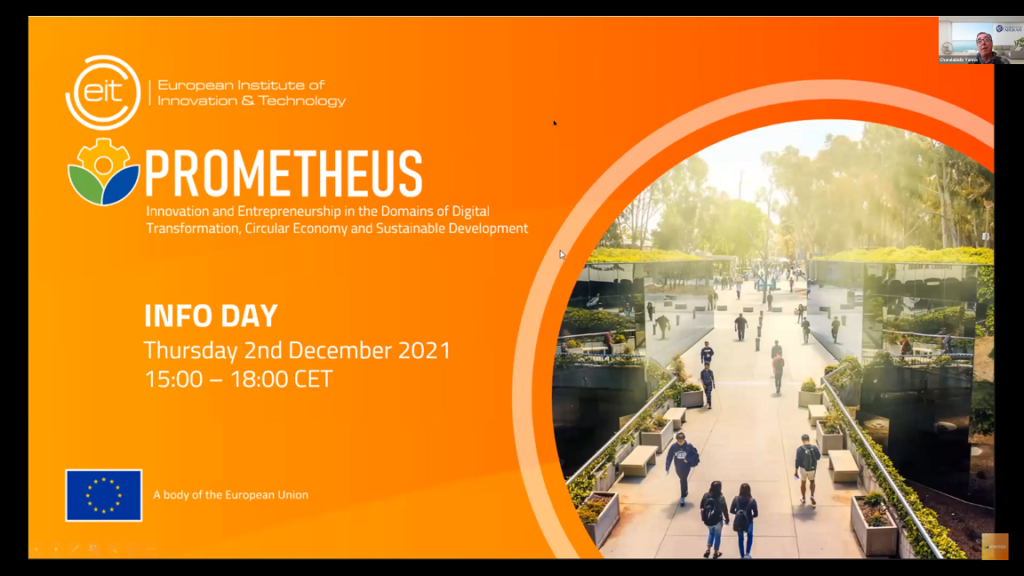 PROMETHEUS Info Day Agenda was structured around:
The PROMETHEUS Project
Training Material and Teaching – Learning Activities
Entrepreneurship Support Infrastructures and Activities
The PROMETHEUS Network Activities and Ways of Engagement
Prof. Yannis Charalabidis from the University of the Aegean, Project Coordinator for PROMETHEUS, opened the online event, making an introduction of the project and outlining the presentations to come within the event, along with a few minor changes to optimize the overall interaction for the participants.
On his introductory, he referred to:
network of Associated Partners;
the project's strengths;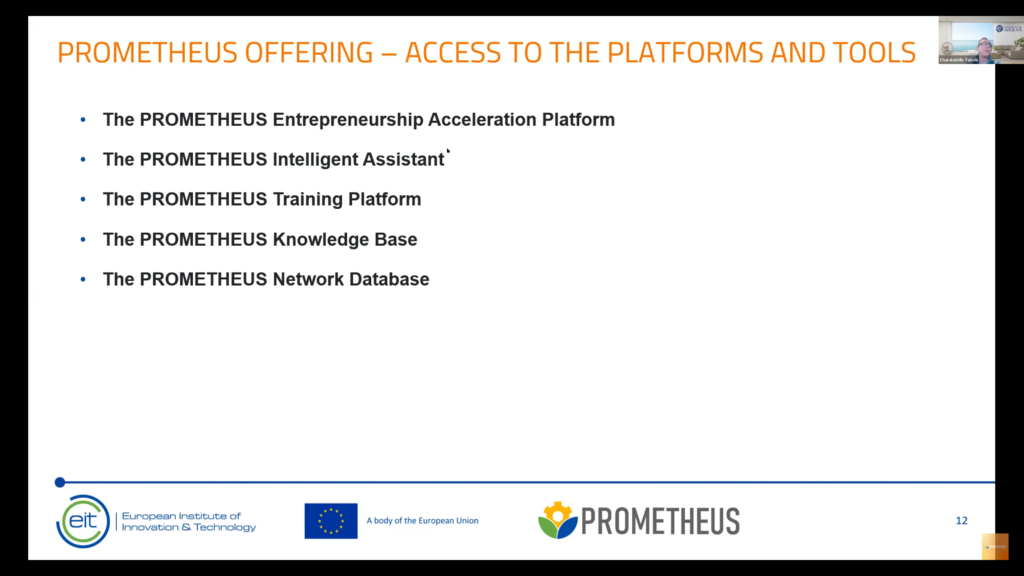 Right after, Prof. Francesco Bellini, University of Sapienza Roma, introduced the digital tools developed, namely PROMETHEUS Intelligent Assistant (prototype) and PROMETHEUS Knowledge Base Tool (already launched by the time of the event).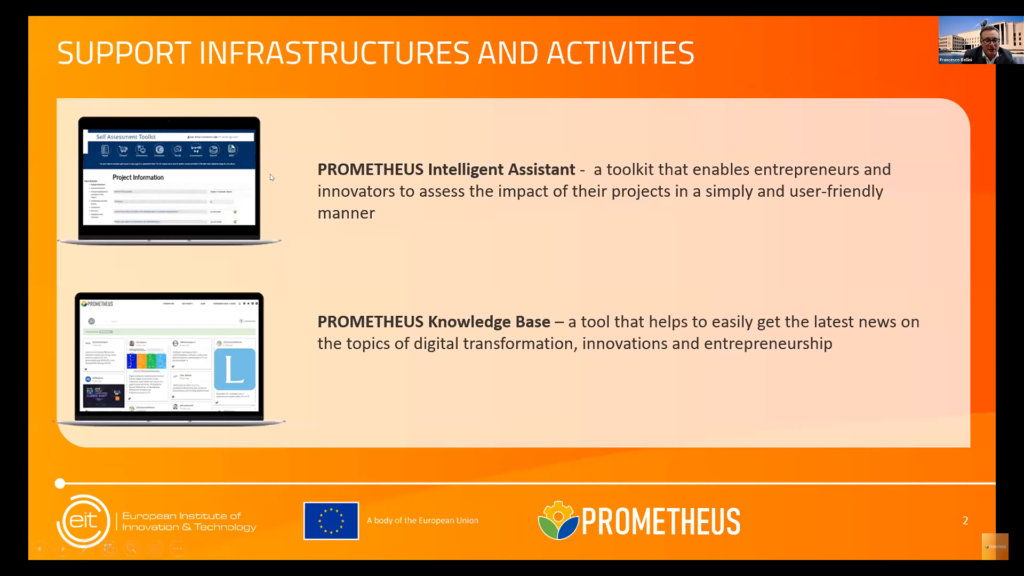 Panos Keramidis (replacing Zoi Lachana), University of the Aegean, presented the Entrepreneurship Acceleration Platform (already launched by the time of the event).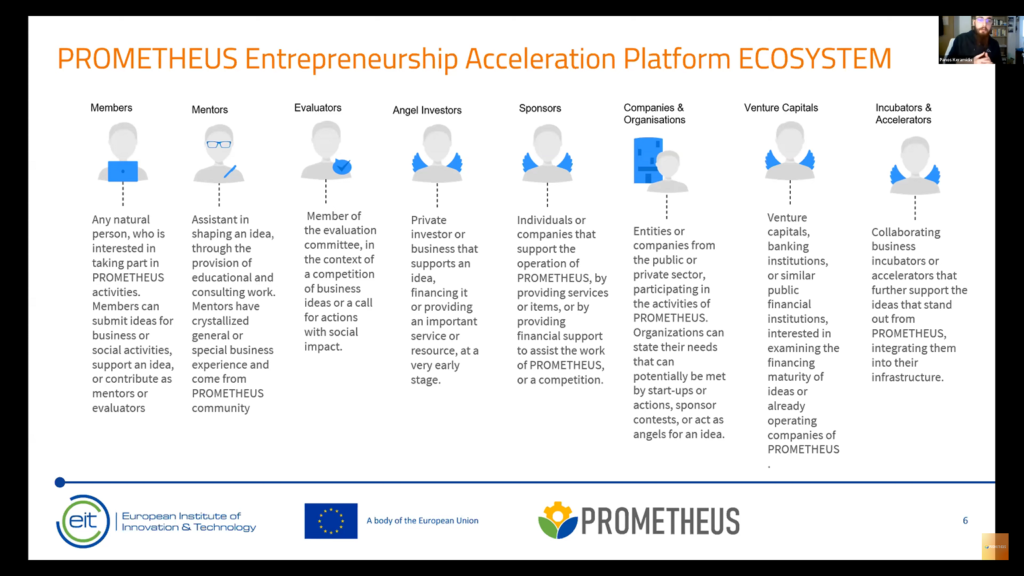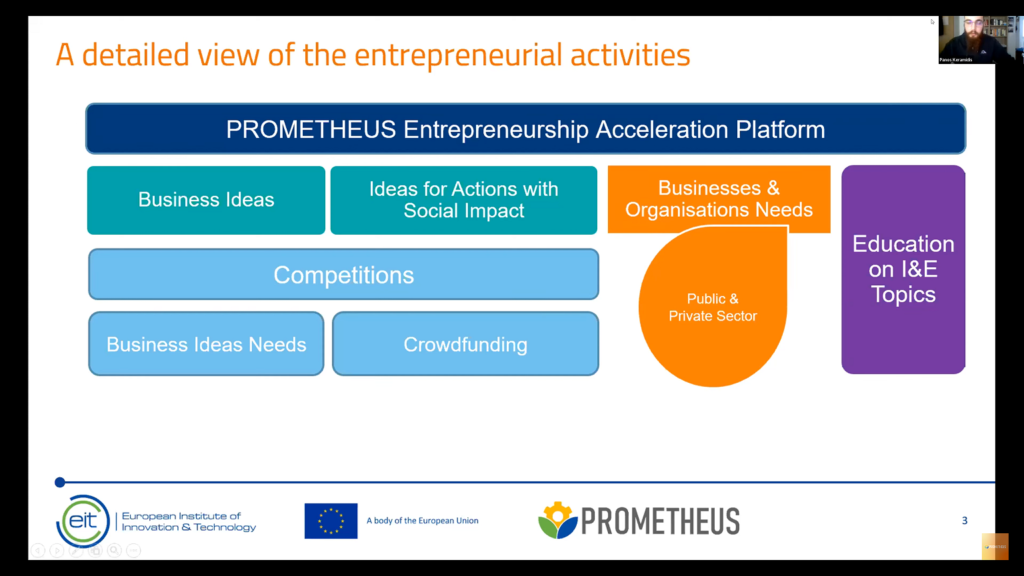 Prof. Michael Kornaros, University of Patras, presented PROMETHEUS Training Material and Teaching / Learning Activities.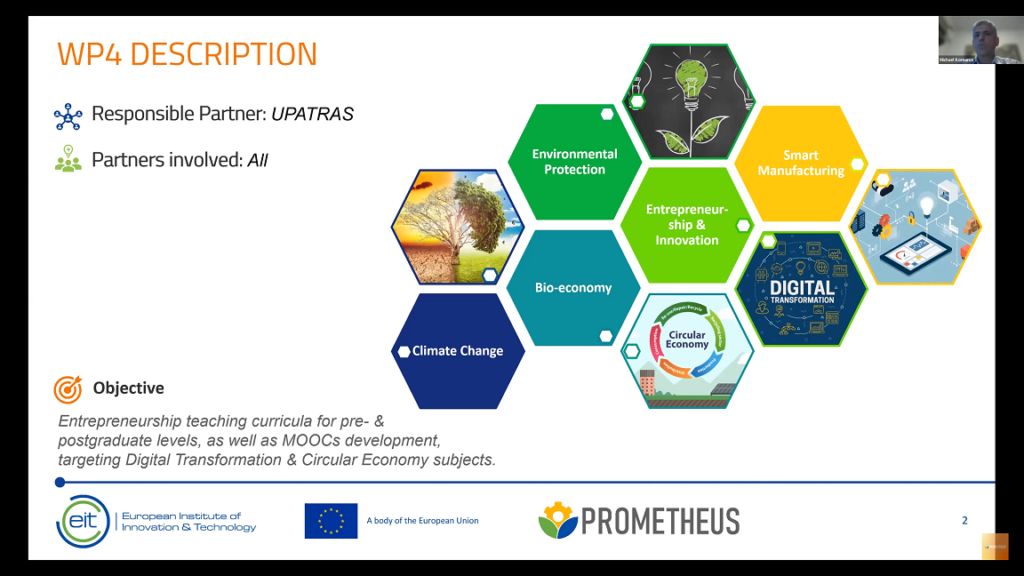 Before the break, Panagiotis Kinanlis, Crowdpolicy, briefly went through the digital media of the project, inviting participants to follow our project on social media.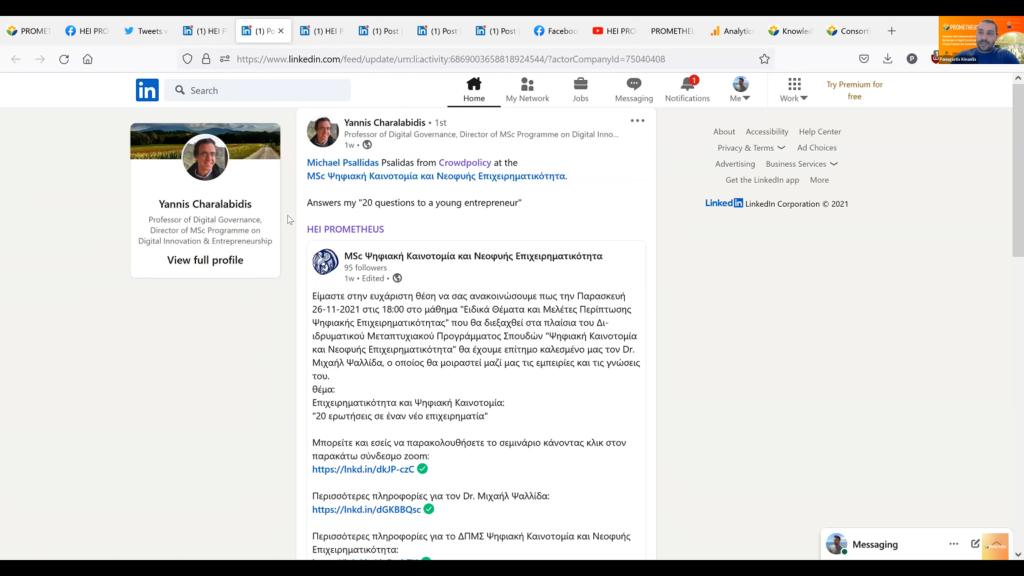 Dr. Sjoerd de Vries, University of Twente, elaborated on network building and connected ecosystems, also presenting the relevant visualization tool.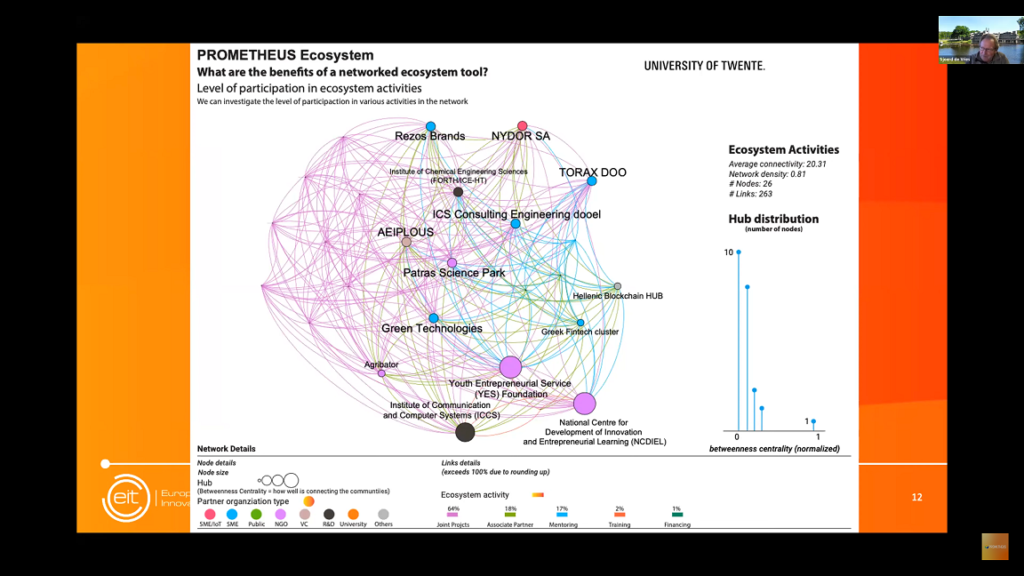 Prof. Yannis Charalabidis and Apostolos Konstantinidis, University of the Aegean analyzed PROMETHEUS offering and 2022 roadmap.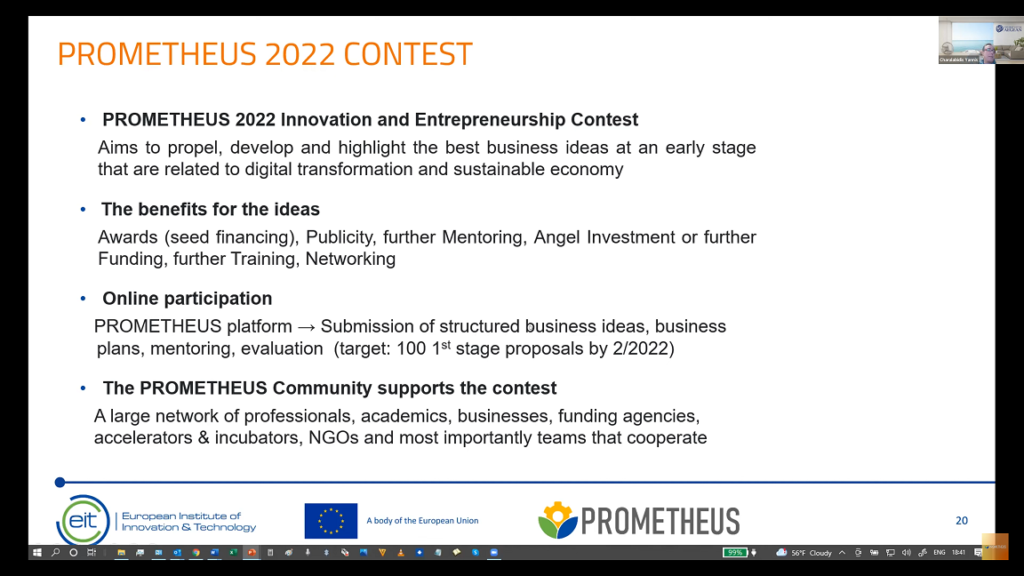 Valentina Gecevska, briefly presented UKIM and their part within the project. Claudiu Utoiu represented IBA, before handing over to Yannis Charalabidis, who wrapped up the Info Day, while Panagiotis Kinanlis was presenting digital media highlights on screen.
For those who couldn't attend, the recording has been uploaded on PROMETHEUS YouTube channel: https://youtu.be/Dje7fzqVdfI.