University of the Aegean (leader)

UAEGEAN has a long experience in Coordinating European Research Projects and is currently a member of the HE Innovate task force in Greece. UAEGEAN undertakes the coordination of the project, utilising a team of more than 15 professors, post-doctoral and PhD candidates. Having extensive experience in digital tools for business acceleration (see www.aegean-startups.gr) UAEGEAN also leads WP3 (Preparing and Supporting Entrepreneurs), aiming at the development of novel methods and tools, while it also guides the project dissemination strategy and transferability plan in WP5.

Key personnel involved:
Yannis Charalabidis is Full Professor of Digital Governance at the Department of Information and Communication Systems Engineering, University of the Aegean, based in Samos, Greece.  He is the founding director of the Digital Governance Research Centre, coordinating policy making, research and application projects for governments and enterprises worldwide. He is heading the Innovation and Entrepreneurship Unit of the Aegean University, and the MSc on Digital Innovation and Entrepreneurship, in collaboration with National Technical University of Athens. 
He has more than 25 years of experience in designing, implementing and managing complex information systems, 10 of which as executive director in SingularLogic Group, leading the 500-staff software products unit and its expansion in Greece and Europe.  
He has published more than 10 books and 300 papers in international journals and conferences, and actively participates in international scientific and policy making bodies. Yannis has been teaching as an invited professor at UC Berkeley, TU Delft, Stevens Institute NY, State University NY, University of Washington, City University Hong Kong, Swinburne University Melbourne and Wollongong University in Australia. 
In 2016, he was ranked as the 8th most prolific author in Digital Government, among 10,000 authors of the domain, by the Washington University survey. In 2018, he was included in the "100 most influential people in Digital Government", by Apolitical Group.
LinkedIn

Peggy (Panagiota) Papadopoulou is Assistant Professor at the Department of Information and Communication systems Engineering of the University of Aegean. She holds a BSc (hons.) from the University of Athens, Department of Informatics and Telecommunications, an MSc (distinction) in Distributed and Multimedia Information Systems from Heriot-Watt University and a PhD from the University of Athens, Department of Informatics and Telecommunications. She has extensive teaching experience at undergraduate and postgraduate university courses. She has been involved in various European and national research and R&D ICT projects. She has served as evaluator of national projects and project proposals and has provided evaluation and consulting services for public organisations. Her work has been published in international journals, conferences and books. She has served as a book author, book and journal editor, member of international conferences program committees, and reviewer in international journals and conferences. Her research interests include information systems and e-business.
LinkedIn 

Zoi Lachana is a PhD candidate in the University of the Aegean. She holds a Computer Engineering  Degree and a Master of Science in Digital Governance from University of the Aegean, Department of Information and Communication Systems Engineering. She is a researcher at the Information Systems Laboratory of the Information and Communications Systems Engineering at the University of the Aegean, working on European and National funded research projects. She has experience in teaching lab courses and supervising student projects while also taking part in ERASMUS, HORIZON, CEF and National research projects on Digital Governance. Her research interests include Digital Government, Artificial Intelligence, Text and Data Mining.
LinkedIn

Athanasios Davalas got his first MSc from Guglielmo Marconi University in Education Leadership, Management and Emerging Technologies and the second one from the University of the Aegean in Digital Innovation and Startup Entrepreneurship. He has successfully complete seminars at Intered College for the following programming languages (html,javascript visual basic, java php, sql ) Now he is a PhD student at the University of the Aegean on the development of a startup evaluation tool with the usage of Big Data and AI. As a co-founder of the company Dreamweaver.Gr he holds more than 12 years of experience in developing websites and e-shops. He is Chairman of the Committee of the Hellenic Association for the utilization of Internet technologies (html.gr) and he is also a writer of three computer books on website development using wordpress, eshop construction using opencart and website promotion on google.
LinkedIn

Website: http://www.icsd.aegean.gr/is-lab

UTWENTE successfully organises various events relevant to this project several times per year (e.g., Summer School and Seminars on I&E, etc.), collaborates with many organisations worldwide, while as a partner of the Digital EIT KIC, UTWENTE plays a crucial role in collaboration with EIT KICs. For the above-mentioned purposes, UTWENTE is the leader of WP2 "Knowledge exchange activities and Internationalisation" during the project. UTWENTE as the leader of WP6 "Evaluation and Recommendations," is responsible to design the evaluation framework providing its expertise on the domain. Moreover, UTWENTE provides substantial support in all of the WPs, especially at WP4 "Entrepreneurial Teaching and Learning".
Key personnel involved:
Rainer Harms is Associate Professor for Entrepreneurship at the University Twente, High Tech Business & Entrepreneurship cluster, ETM group. His ambition is to further entrepreneurship research and practice, particularly international and technology-based entrepreneurship. Rainer held positions at WWU Münster and AAU Klagenfurt, and he was Visiting Professor at the WU Vienna, UABarcelona, SPbSTU St. Petersburg, Monash Uni, FAU Erlangen/Nürnberg, and HSE Moscow. He has been active in the EIT ICT KIC since 2012. Rainer is passionate about helping entrepreneurs to realize their ambitions. Hence, his research interests are technology entrepreneurship and entrepreneurship education. He worked with the European Institute of Technology, KPMG, Ernst&Young, ABN, and others, and writes on entrepreneurial learning and Lean Startup in technology ventures, product-market selection, and entrepreneurial orientation. His research spans more than 70 articles in journals such as SBE, JSBM, BJM, ORM, ERD, TFSC, and Technovation. Rainer is Associate Editor of JSBM and on the editorial board of TFSC.
LinkedIn

Jelena Popovic received the Dipl. Ing. degree from the Faculty of Electrical Engineering, University of Belgrade, Serbia, in 2001, and the Ph.D. degree from the Delft University of Technology, Delft, The Netherlands, in 2005. From 2005 to 2011, she was with the European Center for Power Electronics (ECPE) as a Technology Transfer Coordinator. From 2008 to 2017 she was with the Delft University of Technology as an Assistant Professor. In 2018 she co-founded a start-up in energy access, Klimop Energy. From October 2019, she joined University of Twente as a part-time Associate Professor to develop an energy access programme. She has published more than 80 publications in scientific journals, magazines and conferences. Co-author of strategic research agendas, technology roadmaps and white papers in the field of energy access, power electronics, energy efficiency, solid state lighting. Her recent interests are bottom-up solutions for energy access, appropriate technology and socio-technical integration. She is a Vice-Chair of the IEEE PELS Technical Committee Energy Access and the IEEE Empower a Billion Lives Competition.
LinkedIn

Website: https://www.utwente.nl/en/ 
Sapienza University of Rome

UNIROMA1, as the second largest university in Europe and the largest in Italy, with great facilities and a vision for developing and applying the necessary structures for supporting student and staff entrepreneurial endeavors leads WP1 "Student and Staff Engagement and Supportive Infrastructures". It is responsible for the design and the development of such innovative structures (digital and physical) while it ensures their proper adoption by all beneficiary HEIs. In addition, UNIROMA1 participates in most of the project's WPs but is heavily involved in the tasks related to WP4 "Entrepreneurial Teaching and Learning" due to its years of experience.

Key personnel involved:
Antonio Zuorro (Ph.D.) is Professor of Chemical and BioChemical Engineering at the Department of Chemical Engineering, Materials and Environment of Sapienza University of Rome, heading GreenSapiens (www.bit.ly/GreenSapiens) as a Circular Economy expert in processes and materials, including green nanoparticles. In close collaboration with companies and institutions from different countries, he develops innovative and mild green technologies (based on engineered enzyme mixtures and/or mixed-polarity green solvents) for the recovery of value-added compounds from a variety of biological sources, especially agro-industrial wastes: the recovery of lycopene from tomato processing waste, antioxidant phenolics from spent coffee grounds, olive pomace, fruit peels, corn husks and brewers' spent grain and, recently, lipids and other bioactives from microalgae. He is involved in the analysis and validation of sustainable processes for an integral valorization of materials with a cascade and circular-economy approach. He has been visiting professor, holding invited lectures, at important universities and international conferences worldwide and Coordinator/Scientific Responsible of many national and European projects managing public institutions, SMEs and large enterprises (i.e. "EXCornsEED", granted in HORIZON 2020). His activity is attested by hundreds of publications, industrial patents and awards/prizes in competitions sponsored by scientific and industrial associations.
LinkedIn

Francesco Bellini trained as an economist (Degree in Economics, MAs in Economics and Management of Technological Change, PhD in Technology and Innovation). He is professor of Digital Transformation & Data Management at the Department of Management of University of Rome La Sapienza. He is responsible for the ERASMUS+ project FORESIGHT (Flexibility and Resilience and Digital Transformation and Intelligent Automation -Advanced Skills and Tools for Academia and Entrepreneurs) and his research and professional interests focus on technology management, business modelling, sustainability and socio-economic impact assessment of research and innovation. Formerly (1997-2011), he was responsible of the innovation office of the Municipality of Rome Eurolaboratorio. He is also founder of EUROKLEIS, an innovative SME specialised in innovation management, data science, compliance and environmental, social, and governance (ESG) data and services. He worked in more than 30 EU-funded projects, coordinating 4 of them (MIRACLES FP5-GRD1-2001-40047, MTM FP5-IST 1999-11100, MIETTA FP4-LE4-8343 and MAXICULTURE FP7-ICT 601070). He is the author of 3 books and more than 100 publications. In PROMETHEUS he acts as PI for UNIROMA1 and leader of WP1 – Student and Staff Engagement and Supportive Infrastructures.
LinkedIn

Chiara Petrioli is Deputy Rector at Sapienza University of Rome where she is full professor at the department of computer, control and management engineering. She is founding partner of "La Sapienza" spinoff WSENSE S.r.l. and has been coordinator of the Ph.D. program in Computer Science of the University of Rome La Sapienza. Professor Petrioli research interests concern the design and optimization of future wireless, embedded, IoT and cyber physical systems. Prof. Petrioli is chair of the steering committee of IEEE SECON, TPC co-chair of EWSN 2021, has been general co-chair of ACM MobiHoc 2019, program co-chair of IEEE INFOCOM 2016, workshop co-chair of ACM MobiCom 2014, and general chair of ACM SenSys 2013. She is associate editor of ACM/IEEE Transactions on Networking. She has been member of the steering committee and associate editor of IEEE Transactions on Mobile Computing, member of the steering committee of ACM SenSys, associate editor of IEEE Transactions on Vehicular Technology, member of the executive committee of ACM SIGMOBILE, member of ACM Europe Council, associate editor of Elsevier Computer Communications, guest editor of special issues for IEEE Access, Elsevier Ad Hoc Networks, Elsevier Physical Communications, and has been program co-chair of leading conferences in the field, such as ACM MobiCom and IEEE SECON. Prof. Petrioli has published over a hundred and fifty papers in prominent international journals and conferences (over 7400 citations; h-index 45). She has been the PI of over twenty national and international research projects, serving as coordinator of two EC projects (FP7 projects GENESI and SUNRISE) and of two EASME projects (ArcheoSub and Seastar) highlighted as success stories on the Digital Agenda of Europe and featured by international mass media including BBC, RAI SuperQuark and Presa Diretta, Wired USA, the Guardian, Bild magazine, National Geographics, Rai TG Leonardo, Rai Mediterraneo, Rai Codice. Her research has resulted in international patents and in award-winning innovative technologies. She is a pioneer of the Internet of Underwater Things, an area on which she has led the development of breakthrough technologies listed in the NT100 Top "Social Global Techs changing our lives 2016." She has been included in the list of top influential women in technology "Inspiring fifty" 2018, she is one of N2Women 2019 Stars in Computer networking and communications, one of the IEEE Fellows class of 2021 for her contributions on wireless and underwater networking. She has been included in the list of top 2% of world scientists by Stanford, in the list of 50 women who have made/are making the history of computer science, among the female innovators selected as The #euwomen4future by the European Commission, and among Repubblica D 100 women to change the world 2021 https://www.repubblica.it/d/2021/08/13/news/donne_cambiare_il_mondo_eroine-313486499/. Prof. Petrioli was a Fulbright scholar.
LinkedIn

Website: https://www.uniroma1.it/en 

UPATRAS is responsible for the implementation of WP4 (Entrepreneurial Teaching and Learning), leading the creation of a state-of-the-art I&E course curriculum and modules. UPATRAS departments have vast experience in creating tailor-made innovative and interdisciplinary academic courses for professionals. Modular course design allows for flexible adaptations of course content and didactic concepts based on many years of experience in developing education for professionals. This knowledge will be used in the design of curricula and learning/teaching modules for the programme. UPATRAS as a partner of the Manufacturing EIT KIC also participates in WP2 "Collaboration with EIT KICs" in terms of Knowledge exchange activities.

Key personnel involved:
Dr. Michael Kornaros is Professor in the Department of Chemical Engineering (DCEUP) at the University of Patras (Greece) and Director of the Laboratory of Biochemical Engineering and Environmental Technology (LBEET) in the same Department. Prof. Kornaros' main expertise is on organic wastes valorization for production of bio-based compounds and innovative environmental applications, anaerobic fermentation, exploitation of agro-industrial wastes and wastewaters for liquid and gaseous biofuels production and modeling of environmental processes. He has extensive expertise in coordination and participation in European and Cross-Border projects (more than 70). Successfully completed projects include: H2020, INTERREG, LIFE+ and LEONARDO DA VINCI, amongst others. He has published more than 120 articles in peer-reviewed international scientific journals, 18 books and book chapters and more than 140 international conference proceedings (h-index: 36). Throughout his career, he has chaired more than 15 sessions in National and International Conferences, while he has also been a member of the Organization Committee and/or the Scientific Committee in numerous Conferences.
LinkedIn

Dr.Ing. Daniel AMARIEI – Diplomat Engineer Materials Science Engineering and PhD studies – distinction Magna Cum Laude in Mechanical Engineering, has an extensive experience in project management, project design, strategy, and communication. He has extensive and of high-quality expertise in Project Management, Project Build-up, Renewable Energy & Energy Efficiency, Sustainable Transport, Mechanical Engineering, Materials Science, Modelling and Simulation, Entrepreneurship and last, but not least, ICT. During his 15 years of activity, Daniel has created, developed, and managed a number of 13 international projects implemented in different programs (INTERREG DANUBE – 1, INTERREG IPA – CBC Romania Serbia – 1, ERASMUS+ – 4, INTERREG Central Europe – 5, South East Europe -1, working as Project Manager, Communication Manager, Entrepreneurship Coordinator or Funding Expert. Dr.Ing. Daniel Amariei has published over 70 Scientific papers as author and co-author (14 – WoK), from which 26 Scientific papers as first author (4 – indexed WoK). He is a member of 10 national and international associations, being at the same time invited as Speaker and Moderator to several International Conferences.
LinkedIn

Dr. Konstantina Tsigkou is a Post-doctoral Researcher at the Department of Chemical Engineering (University of Patras). She holds a BSc in Chemistry (University of Patras, 2014), an MSc in Green Chemistry and Clean Technologies (University of Patras, 2016) and a PhD entitled «Development of an integrated waste management system in the context of the circular economy model for the valorization of used disposable nappies and food waste focusing on the production of biofuels and added-value products» (University of Patras, 2021). The waste/wastewater valorization via the anaerobic digestion process and the production of added-value products in the context of circular economy are her main research fields. She has participated in 19 biotechnology and waste/wastewater treatment/valorization conferences, where she was awarded twice, while she is a co-author in 17 scientific papers and 1 patent. Finally, she has participated in 4 EU research projects co-funded by EU and national sources.
LinkedIn

Dr. Dimitris Zagklis holds a Diploma in Chemical Engineering (University of Patras, 2010), an MSc in "Energy and Environment" (University of Patras, 2012) and a PhD from the Department of Chemical Engineering of the University of Patras (2015). His research activities are focused on waste and wastewater treatment with physicochemical and biological processes, and their techno-economic and environmental assessment (Life Cycle Assessment, LCA). More specifically, he has experience in membrane filtration, coagulation, adsorption, extraction, anaerobic digestion, and composting in agro-industrial and industrial applications. He is also experienced in the modeling of biological processes (Anaerobic Digestion Model No. 1, ADM1, Modeling of bioethanol production). Finally, he has participated in 7 research projects co-funded by EU and national sources, he is the co-author in 20 scientific papers published in peer reviewed journals, one patent, and is a reviewer for 15 scientific journals.
LinkedIn

Website: https://www.upatras.gr/en/
Ss. Cyril and Methodius University in Skopje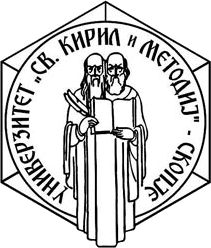 UKIM is a multi-disciplinary research unit conducting technology policy, research and prototyping, evaluation and life-cycle management over a wide range of application areas within the public and private sectors, at an international scale. It plays a crucial role in WP6 "Evaluation and Recommendations" and more particularly to the overall project evaluation. UKIM also provides to PROMETHEUS its expertise by contributing to the dissemination of the project's results to the research community (WP5).

Key personnel involved:
Prof. Dr. Radmil POLENAKOVIKJ – professor on Entrepreneurship & Small Business Management, Innovation Management, Project management, Logistics & Supply Chain Management at the Faculty of Mechanical Engineering, Ss. Cyril and Methodius University in Skopje (from 1991). He has published more than 320 bibliographical units. His main activities are in the area of developing Macedonian entrepreneurial and innovation eco-system. He supported development of National Strategy for Entrepreneurial Learning, National Cluster strategy, Regional Innovation strategies for planning regions, etc. He was involved in more than 100 projects (50 as a team leader) supported by: EU (cross-border, FP7, Tempus, COSME, Erasmus+, H2020…), OECD, World Bank, ETF, ADA, USAID, GTZ, CEI, UNDP,  Macedonian ministries and agencies, etc. He is also a project evaluator on number of EU, Balkan, GIZ and domestic project calls on SMEs development, entrepreneurship & innovation. Polenakovikj is leading University Business Start-Up Centre (from 2006) & National Center for Development of Innovation & Entrepreneurial Learning (since 2009) that supported creation of more than 60 start-ups. He is a member of the European Academy of Sciences & Arts.
LinkedIn

Prof. Dr. Valentina  GECEVSKA – professor at Faculty of Mechanical Engineering, Ss. Cyril and Methodius University in Skopje(UKIM) (from 1990), on New Product Development & Management, Engineering Economics, Product Lifecycle Management, Computer Integrated Process Planning, Production Technologies. Current Vice Rector for Science at UKIM. She is founder and head of Product Lifecycle Management and Innovation Center, WEBLAB e-Learning Training Center and CIM Laboratory. Head of postgraduate program in Product Lifecycle Management. Team member for development of Regional R&D Innovation strategy and industrial policy. Her fields of interest are in engineering management, industrial engineering, technology transfer, production, Industry 4.0, AI tools and digitalization. Author of over 100 original scientific papers and over 180 published units. Visiting professor at several foreign universities. Specializations at the universities in Portland, Maribor, Vienna, Bochum, Florence, postdoctoral studies at Technical University in Turin, production management training under JICA in Japan. Leader or team member of over 70 international projects, supported by: EU (FP7, Tempus, Erasmus+, H2020), WB, ADA, EAR, GTZ, CEI, UNDP, CEEPUS etc. Candidate member of the European Academy of Engineering Management. Reviewer of many Int. scientific journals from WoS list and Int. projects' programs.
LinkedIn

Prof. Dr. Biljana Angelova – professor at Institute of Economics, Ss Cyril and Methodius University in Skopje, with more than 30 years academic and consultant experience in economics, finance, and corporate finance. Previously director at Institute of Economics, now Vise-Rector for finance, investments and development at UKIM. She works at projects, mainly for the corporate and public sector. Participate in trainings for capacity building in local administration and modeling of budget planning and controlling. Participation at numerous Int. conferences, published books and papers in the field of fiscal decentralization, investment management, corporate finance. Head of postgraduate programs in international management and financial management. She attended many scientific and professional trainings in: England, Austria, Germany, Italy, Czech Republic and has been honored with certificates of renowned international institutions such as: Moody's Analytics London – Certificate of analyst corporate credit rating, INWENT – Germany – Certified trainer for trainers for local economic development. She is founder and first president of the Association of South-East European Economic Institutes, member of Supervisory Board of INOFEIT, University Center for Technology Transfer and Innovations; independent member of Supervizory Board of HalkBank AD Skopje.
Website: http://www.ukim.edu.mk/en_index.php 

CROWPOLICY has organised a significant number volume of open innovation initiatives such as innovation workshops, hackathons and innovation marathons as well as business acceleration programs in areas such as fintech, insurtech, energy, agri-food, etc, with over 400 teams and 5,000 participants, creating a large startup community and 500+ Proofs of Concept. Thus, CP is the leader of WP5 "Dissemination and Transferability" while also having a crucial role in the development of digital tools under WP3. CP has the experience to undertake actions regarding public awareness, digital maturity assessment, demonstration activities, digital transformation projects, promotion of new applications, and support for companies, organisations, and public administrations.

Key personnel involved:
George Karamanolis has served for more than 10 years in high and C-level positions in the private and public sector, now co-founder and CTO/CIO of Crowdpolicy and President of Hellenic Blockchain Hub. During 2009-2012, George has coordinated the implementation of flagship eGovernance projects for the Greek Government, such as Major Transparency (Clarity, www.diavgeia.gov.gr/en). He has been a member of several scientific committees (Digital Greece 2020 EU Agenda, GFOSS, Internet Investors Association, Information Society and the Knowledge based Economy group and more. George holds a BSc in Informatics and a MSc in Information Systems from Athens University of Economics and Business.
LinkedIn

Michael Psalidas has served on ICT for more than 15 years in high and C-level positions in the private and public sector, now the co-founder and Managing Director of Crowdpolicy. He has served as Senior Consultant to the Vice President of the Greek Government in the fields of Public Information Systems (ICT) and Administrative Reform (2009- 2012), Senior Consultant at Center for Renewable Energy Sources (2000 – 2004), Consultant at OPUS S.A., Internal Auditor at Information Society SA, co-founder and CEO at Protia SA and PROTIAGLOBAL (Hong Kong). Michael holds a degree in Electrical and Computer Engineering (University of Patras), now PhD candidate at the National Technical University of Athens. He has attended a Public Sector Management course at the National School of Administration in France and currently attends the International MBA program at the AUEB.
LinkedIn

Panagiotis Kinanlis is a Project Manager at Crowdpolicy and Greek Fintech Cluster, responsible for various projects on fintech, blockchain and smart cities. Working as a business consultant since 2007, planning, submitting and managing several investment plans, gaining experience on both financial and operational analysis. Also active as an instructor – training consultant on various projects of the Education and Lifelong Learning Programme (NSFR 2014-2020). Academically, he is currently a PhD Candidate at Harokopio University of Athens (HUA), conducting research on the effects of emerging technologies on Supply Chain Management. His scientific interests include various issues of Innovation and Supply Chain Management, such as Additive Manufacturing, Autonomous Vehicles, Innovation Business Models and AgriFood Supply Chain. Before that, he graduated from University of Piraeus – Department of Economics (BSc) and received a Master's Degree on Sustainable Development at Harokopio University by 2016.
LinkedIn

Georgia Tseva works as a National & EU Projects Coordinator for Crowdpolicy, responsible for monitoring day-to-day operations and serving as an interface between team members and managers in several projects. She is a graduate of the Department of Political Science and Public Administration of the National and Kapodistrian University of Athens (UoA). She holds a Postgraduate Diploma in Applied Geography and Spatial Planning from the Department of Geography of Harokopio University. Currently, she pursues her doctoral dissertation on the study of the effects of the activity of cultural institutions on local development and spatial planning. She has significant research experience in the social sciences as she has worked in the framework of various projects / projects of institutions such as the National and Kapodistrian University of Athens, the National Center for Social Research and the University of Lisbon. She has also carried out auxiliary academic and teaching work in the Department of Geography of Harokopio University in undergraduate and postgraduate courses for 5 years.
LinkedIn

Website: https://www.crowdpolicy.com/en/
European Regional Framework for Co-operation

ERFC's specialized team offers professional services on educational programs on entrepreneurship through a great number of innovative tools, applications, entrepreneurial products, and e-learning platforms to support youth, startups, and SMEs. Thus, ERFC contributes to WP4 "Entrepreneurial Teaching and Learning" as the leader of the industry-oriented Task 4.2. In addition, as a member of the EIT – Climate and due to its strong European network in entrepreneurship, ERFC contributes to WP2 "Knowledge exchange activities and Internationalisation" as well.

Key personnel involved:
Nikolas Petropoulos is the President of ERFC. He is a Political Scientist with more than 25 years of experience in EU funded Project Management. He has worked for the European Commission as advisor in development projects, interregional networks and evaluation of Community Initiatives for more than 15 years. He acted as the EU advisor of the Secretary General of the Region of Western Greece for three years, having as a result the successful acquisition of numerous European projects. He has followed closely the development of all ERFC Projects especially in the framework of Innovation, START-UP creation & SMEs Development, Clustering Activities, and Tourism sector development. Under the Guidance of Mr Petropoulos, ERFC prepared the proposal for the establishment of Climate KIC HUB in Greece.
LinkedIn

Nikos Stefanakis is a Project Manager at ERFC. He received the Dipl.-Ing degree in Chemical Engineering (2002), and his PhD in Process Analysis & Plant Design (2009) both from National Technical University of Athens (NTUA). Nikos has technical background in design, modelling & optimization of engineering processes and has extensive experience in Research & Innovation, entrepreneurship, and Project Management. The last 18 years he has actively cooperated with a variety of organizations and companies in executive Senior Project Manager positions for Private and Public sector projects in Energy, Environment, ICT, Education, eGovernment through European and National Research & Development Programs (FP5, FP6, FP7, HORIZON2020, INTERREG, EEA-GRANTS, NSRF). He has published several publications in international journals and conferences and has delivered numerous high-level technical studies, reports and deliverables. Nikos has designed and implemented training sessions on solar-energy exploitation, process optimization, life-cycle-analysis, and innovation management.
LinkedIn

Dafni Galani is a Communication Manager at ERFC. She has graduated from the Dpt of International and European Studies of the University of Piraeus. She has also studied in Paris-Ouest Nanterre University, in the Department of Law & Political Science. She has more than 8 years of experience in Education & in EU Project Management, working in diverse environments: private schools, camps, NGOs. She has a wide knowledge about educational needs and also distance learning. She is specialized in EU projects' dissemination activities.
LinkedIn

Website: https://erfc.gr/ 
National Research & Development Institute for Food Bioresources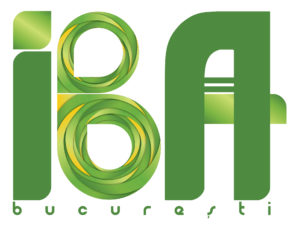 IBA is directly involved in WP3, organising the activities that will foster innovation and entrepreneurship. Particularly, IBA builds the vertical "Food and Nutrition" over the horizontal objectives and finds the action points of the agro-food systems to Digital Transformation and Circular Economy. IBA actively participates in other WPs to support the emergence and development of new value chains with applications to the agro-food and environment sectors by fostering new cross-sectoral and cross-border collaborations, setting up collaboration of stakeholders around joint business models. encouraging student participation and enhancing student creativity through specific training programmes involving interdisciplinary research, introducing SMEs with potential customers, supporting them at building critical mass offers at the European scale to reinforce their position in the EU-wide market, and finding value-adding investors able to accelerate their growth.
Key personnel involved:
Claudiu UTOIU, Dipl. Eng. in Polymer Chemistry. MSc in Substances, Biomaterials and Biocompatible Systems with 9 years' experience in Corporate Project Management (Summerfield Sanders Training Solutions diploma) and top capabilities in macromolecular chemistry, nanomaterials and micro synthesis, specific polymer analysis, packaging development & business development, electronics and IoT programming, with more than 15 scientific papers and books as author and co-author, 3 articles in press and 3 years' experience as an English trainer (polymer chemistry & technology, packaging development), 5 years Lab experience and Member in SChR, founding member of ARA is the responsible of Prometheus for INCDBA-IBA Bucharest in Romania. In the last 2 years, he oriented to projects which require digitalization, AI and IoT, in order to support the development of BioAID (Bioinformatics, Analysis of Information and Digitalization) team of INCDBA-IBA Bucharest.
LinkedIn

Bogdan DRAGANCEA, Engineer, with more than 20 years' experience in collaborative projects between research units and industry, participating in more than 30 national and international projects. He was acting as Project Manager or project responsible in several Eureka and Eurostars projects, and member of research teams in FP6 and FP7 projects. His expertise extended to Science policy and innovation strategies and mechanisms, due to a period of 7 years working in Romania's Ministry of Research and Technology. He is also currently involved in Cohesion Funds projects with responsibility in the area of building strategies for local and regional innovation as well for launching and promoting new innovative products on local and regional markets. He is the Head of Center of Technological Transfer of INCDBA-IBA Bucharest.
LinkedIn

Website: https://bioresurse.ro/en 
HEI's
University "St. Paul the Apostle", MK

Harokopio University, GR
Entreprises
TORAX DOO, MK

ICS Consulting Engineering, MK

Green Technologies, GR

REZOS BRANDS SA, GR

Unidata SpA, IT

NYDOR SA, GR

T6 ECOSYSTEMS, IT

PrismaProgetti srl, IT

Hermes Bay srl, IT

YET AMKE, GR

AXUM Investment House, GR
Research Institutes
National Centre for Development of Innovation and Entrepreneurial Learning (NCDIEL), MK

Center for Development of Skopje Planning Region, MK

Institute of Communication and Computer Systems, GR

Consorzio Regioni Digitali, IT
Public Bodies
Municipality of Western Samos, GR

City of Skopje, MK

Municipality of Karposh, MK

Moschato – Tavros Municipality, GR

Municipality of Agia, GR

Lazio Innova, IT

Municipality of Gjorche Petrov, MK
Intermediaries
Chamber of certified architects and engineers of North Macedonia, MK

Youth Entrepreneurial Service (YES) Foundation, MK

AEIPLOUS, GR

MASIT – ICT Chamber of Commerce, MK

Hellenic Blockchain Hub, GR

Greek Fintech Cluster, GR

Agribator, GR

Fair Winds Consulting, IT