Why we need to prioritize digital transformation – even in a downturn
Digital transformation is one of the most significant trends to have emerged in recent years – and a major topic of discussion at this year's World Economic Forum Annual Meeting. Expedited by the pandemic, companies across industries and regions sped up their adoption of digital and intelligently connected solutions and tools to compete in a rapidly changing business environment.
While the current macroeconomic climate may have some companies rethinking their expenditures, including on digital technologies, they must make intelligent investments to remain competitive and position themselves for growth when economic conditions improve.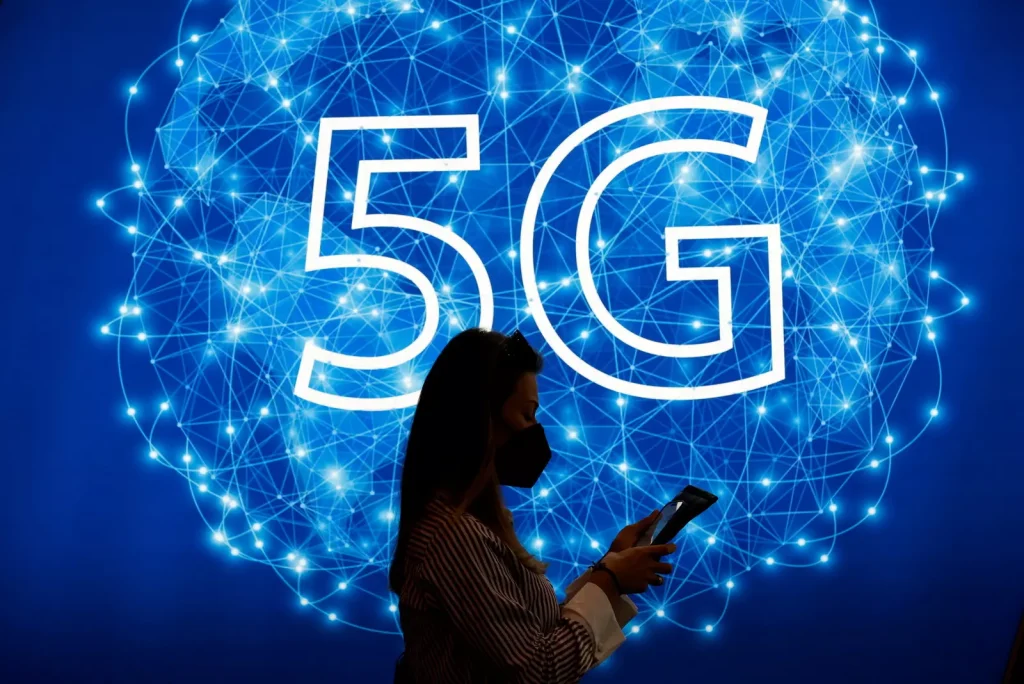 Digital transformation has become an important enabler for sustainable growth and innovation. It can stimulate new business models, services and revenue streams that can help companies boost bottom-line results. It can encourage greater operational efficiencies and productivity by streamlining complex processes, automating manual tasks and removing redundancies. Furthermore, it allows organizations to improve customer experience, which is critical to increasing consumer loyalty and repeat revenues.
As a result, digital transformation has become a powerful engine for economic growth, with more than 60% of the global GDP in 2022 expected to have been depend on digital technologies.
At the same time, digital solutions play an increasingly important role in sustainability efforts. For example, smart grid solutions will improve the integration of renewable energy resources such as wind and solar, helping to decrease our use of – and reliance on – fossil fuels. Intelligent transportation systems will help reduce traffic congestion and the emission of air pollutants into the atmosphere. Digital innovations can potentially reduce global greenhouse gas emissions by 15% in 2030.
Digital transformation as a sustainable growth engine
The technology foundation needed for digital transformation is being shaped by the convergence of ultrafast 5G and Wi-Fi connectivity, power-efficient processing, advanced sensing and on-device intelligence with the cloud at the network edge.
Together, these innovations will have a significant impact across industries. They will allow automakers to create the software-defined vehicles of the future that will enable new automotive services and experiences. Manufacturing companies will be able to increase their automation and control capabilities, and access new levels of data from across their operations in real-time for better-informed decision-making, while logistics firms will be able to bring greater intelligence, efficiency and resiliency to supply chain management.

As enterprises focus on enabling a more mobile workforce and with most enterprise workflows moving to the cloud, the 5G PC will allow employees to access what they need when they need it, so they can stay productive regardless of where they are.

To ensure availability and access to the technologies and solutions necessary for digital transformation, it's critical that governments and the public sector work in unison. A new report from the World Economic Forum and FTI Consulting, Digital Transition Framework: An Action Plan for Public-Private Collaboration, brings attention to the growing opportunity and need for public-private collaboration on the digital transformation of our economies and societies.
However, the need by governments to focus on the crises immediately before them can jeopardize the long-term strategies required for digital transformation. This can lead to uneven state planning and funding, further exacerbating existing economic and societal gaps. Governments and industries must take a comprehensive approach to create a supportive environment for a robust digital economy, including strategic economic investments in connectivity infrastructure and services.
They play a particularly important role in establishing strategic priorities and helping to create the right environment through monetary and foreign policies to promote inclusive digital development. This encompasses tax incentives that encourage businesses to make investments in innovative technologies such as 5G, artificial intelligence (AI) and supercomputing, which help tackle many of today's challenges – from improving access to health care and education and creating new jobs and industries to contributing to better energy efficiency and climate change mitigation.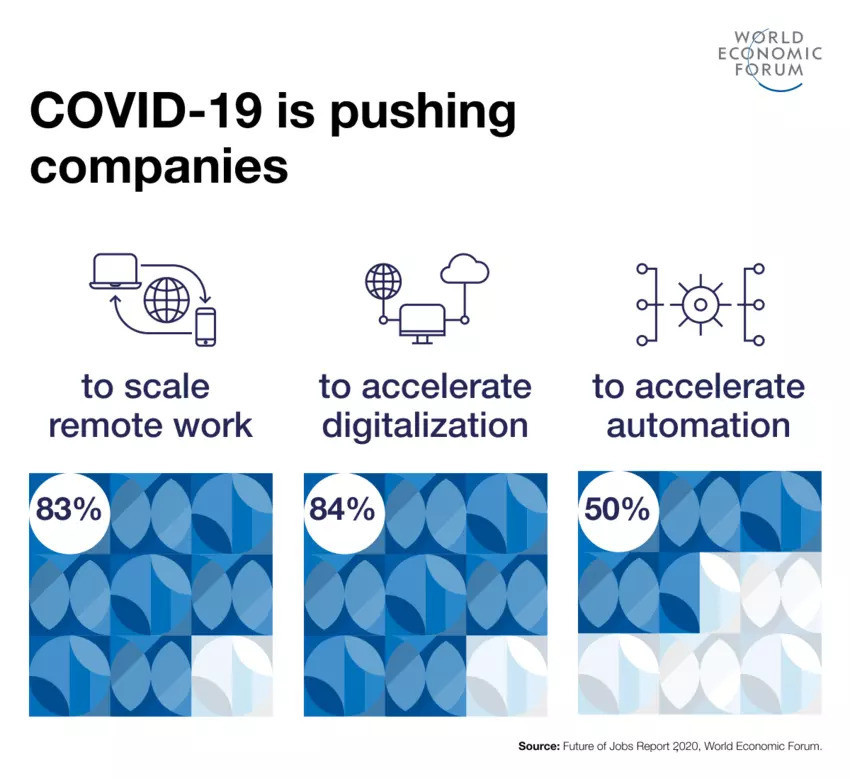 Those countries and regions where business and government can pool their intelligence, resources, and capabilities will advance the fastest. As companies look to connect an ever-increasing number of smart devices at the network edge, governments worldwide need to ensure the adequate availability of wireless spectrum. The 5G millimetre wave (mmWave) bands should be an integral part of spectrum plans, providing the capacity and throughput rates necessary for a hyper-connected world.
There are several secondary benefits to investing in mmWave. For instance, mmWave can enhance the performance of 5G fixed wireless access networks, which serve as an efficient and cost-effective solution for closing the digital divide. Using a Wi-Fi access point backhauled by a 5G connection, 5G fixed wireless access reduces the need to deploy fibre or cable to deliver last-mile broadband access to homes, businesses and schools, especially in underserved and rural communities. It can also better support first responders and municipalities during emergencies and natural disasters when calls and data use can overwhelm a network.

Digital transformation is also driving the need to create more resilient workforces. Demand for workers with advanced digital skills continues to grow, yet three out of four workers don't have the digital skills businesses need.  Only 28% participate in training programmes. According to the Forum, only 33% of technology jobs worldwide are filled by people with the necessary skills.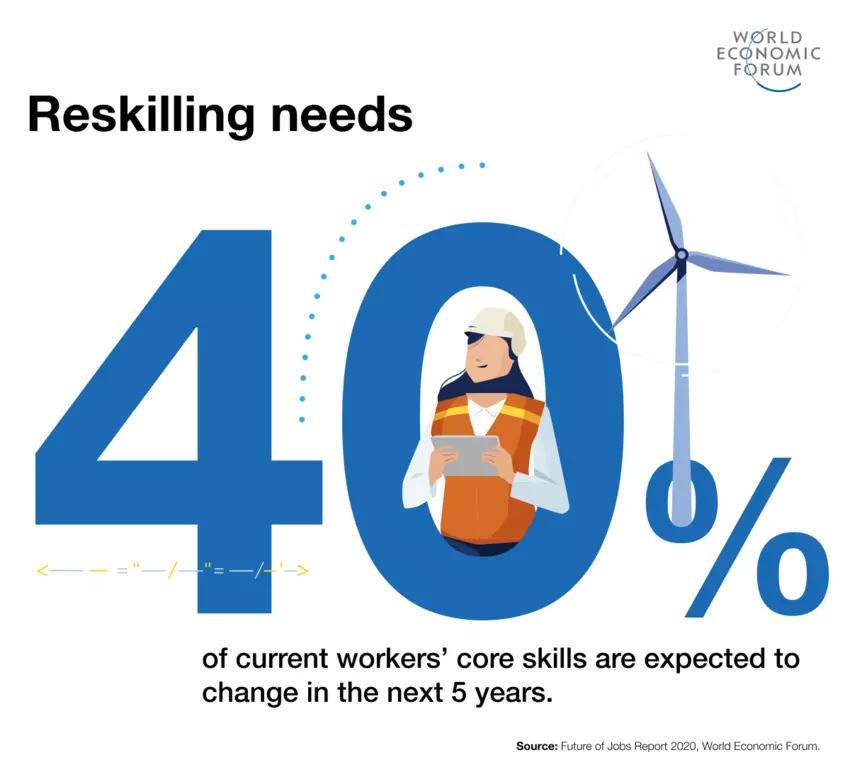 To address the growing requirement for digital literacy skills, governments and organizations must establish upskilling and reskilling initiatives to help create more resilient workforces. They also need to expand STEM education efforts to ensure there is a pipeline of digitally skilled workers into the future. These programmes must be treated as investments and not expenses.
Digital transformation is central to creating resilient economies. It requires a supportive environment for innovation and holistic national strategies that help democratize connectivity and computing. Governments recognize the role played by the private sector as an agent of change and as a vital partner for achieving economic growth and sustainable development.
A challenging macroeconomic environment could result in some business leaders pumping the breaks on their investments around digital transformation, but they must be viewed as investments toward the future that are designed to create opportunity and a path to economic prosperity.
Original Post: https://www.weforum.org/agenda/2023/01/davos23-digital-transformation-investment-priority-downturn/