The state-of-play report on digital public administration and interoperability 2021
Interoperable Europe, through the National Interoperability Framework Observatory (NIFO), announced the publication of the 2021 edition of its State-of-play report, providing a snapshot of the developments of digital public administration and interoperability in Europe, from 2020 through 2021.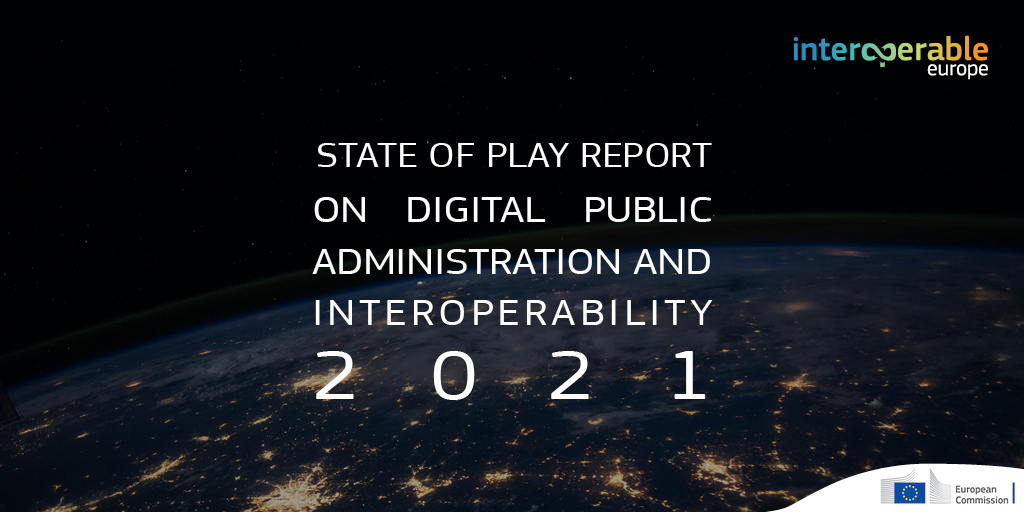 The report sheds light on the national initiatives, both binding and non-binding, that have been put in place, or modified, by the 35 European countries under the scope of this study over the course of these two years. The readers will also be provided with an overview of the current state-of-play of interoperability across Europe thanks to a high-level overview of the level of implementation of the European Interoperability Framework (EIF) in the same 35 European countries in 2020. The dedicated chapter will also provide comparisons with the countries' performance in 2019, so as to find correlations and commonalities but also potential areas of improvements to help the European countries in better and further implementing the EIF.
The report demonstrates that while most European countries had already started to digitalise their public sectors, the outbreak of the COVID-19 pandemic has only accelerated the pace of this digital transformation, rendering digital technologies and digital services an imperative for all. In this context, the European Commission has demonstrated a strong commitment in fostering the uptake by its Member States of digital solutions and on how to make them sustainable in the long term. Hence, the report also aims at providing an overview of the state-of-play of digital public administration and interoperability in the EU by examining the vast array of political and legislative initiatives put forward by the European Commission in this field, but also by giving an account of the many EU funding programmes aimed at fuelling the digital transformation of the public sector across Europe. Lastly, this year's edition of the report also aims at providing readers with insights on the most recent global initiatives developed since 2019 by various international organisations to support governments and public administrations around the globe on their road towards digital transformation.
State-of-play report on digital public administration and interoperability 2021
Original post: https://joinup.ec.europa.eu/collection/nifo-national-interoperability-framework-observatory/news/state-play-report-2021-now-live
Previously, on PROMETHEUS, we had posted about the Digital Public Administration Factsheets and Infographics 2021 by NIFO: https://hei-prometheus.eu/digital-public-administration-factsheets-and-infographics-2021-by-nifo/