The fourth EIC podcast: A zero-emissions construction sector – is it achievable?
Are you a university-based tech project or game-changing tech companies interested in obtaining support from the EIC, Europe's flagship innovation programme? Are you wondering how deep-tech start-ups move out of the lab and successfully make it to market?
The EIC new podcast series, The game changers: from radical idea to innovative business may help to address some of your questions.
In each episode, an EIC Programme Manager – technology experts from fascinating industries including space, energy, health and quantum – gives a deep dive into their experience scaling up European deep-tech.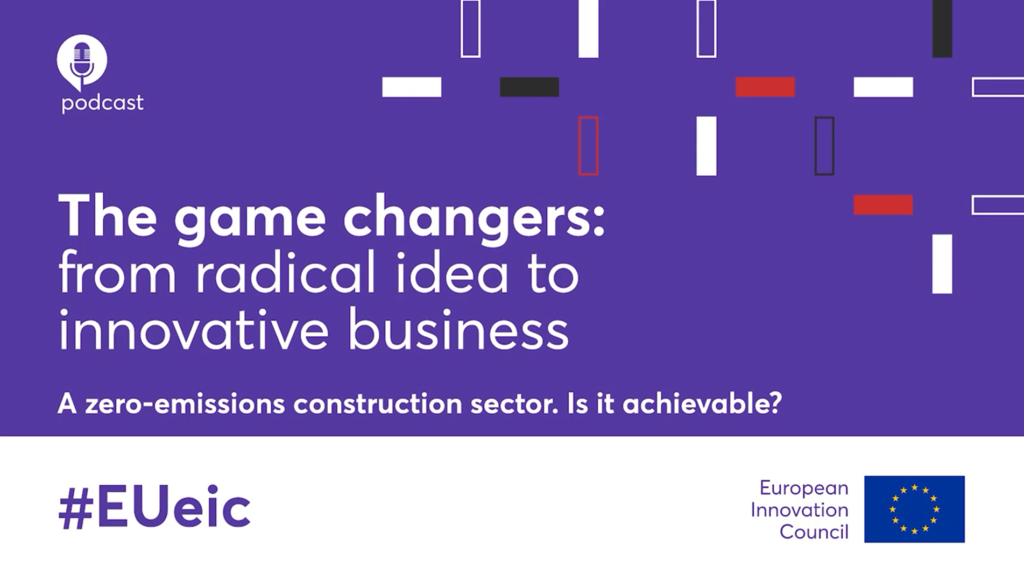 Watch Episode 4: A zero-emissions construction sector – is it achievable?
The fourth episode in the EIC Podcast series explores the future of the construction industry, which unfortunately emits 10% of all carbon dioxide and urgently requires our attention to become green and sustainable.
Featuring Franc Mouwen, EIC programme manager for Architecture, Engineering and Construction, whose mission is to – together with EIC-supported projects and companies – build the 'construction sector of the future' and Adital Ela, Founder and CEO of Criaterra Earth Technologies, an EIC-supported company with a very noble mission – to introduce low carbon construction products without compromising on quality.
Find out more by listening now!
Original Post: https://eic.ec.europa.eu/news/fourth-eic-podcast-zero-emissions-construction-sector-it-achievable-2023-01-27_en