Ss. Cyril and Methodius University of Skopje supports entrepreneurial and innovative thinking among students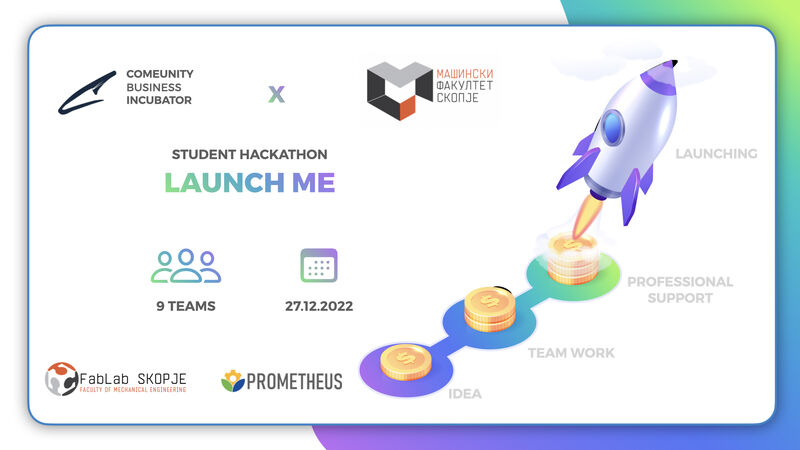 The Faculty of Mechanical Engineering at Ss.Cyril and Methodius University of Skopje, a PROMETHEUS project partner, develops actions to encourage entrepreneurial and innovative thinking among the young generation. Under this aim, prof. Dr. Valentina Gecevska with assistant. Ema Vasileska, MA, are organising students' teamwork as part of the "Engineering Economics" subject  and HEI PROMETHEUS Digital Platforms. Through these teamwork activities, students are expected to develop their business ideas. At the end of the semester, a Launch Me hackathon will be held where the business ideas developed will be presented to an expert committee from the academic world and from industry, and the best three teams will get the opportunity for further development.
The aim of this initiative is that students do not work just for the grade, but for the opportunity to realise their business ideas so they do not "stay in the drawer". The students are given support and professional help for further development towards their own start-up. Further to this, through the Launch Me hackathon, students get the opportunity for commercial development of the ideas and their validation by the real sector and the teams.
Ss.Cyril and Methodius University of Skopje expects to cultivate the mentality of what it means to be an entrepreneur and a leader to students and the wider academic community. The action is organised in cooperation and sponsorship from the Comeunity Business Incubator. 
Read more: https://www.linkedin.com/posts/valentina-gecevska-4a6a3943_startup-mechanicalengineering-students-activity-6995819563250552832-xpJL/?utm_source=share&utm_medium=member_desktop