PROMETHEUS team attended the EIT HEI Initiative's KIC Showcase
On December 12th, 2022 the EIT HEI Initiative held the "KIC Showcase: Learning from Good Practices" – a virtual event that aimed to spotlight some of the education and innovation projects that demonstrate good practice examples of training and education with a view to innovation and entrepreneurship. The KIC Showcase attracted a significant number of participants from all over Europe, representing a diverse group of EIT HEI projects, potential applicants for the EIT HEI Initiative's current call for proposals, and organisations interested in the work of the KICs. PROMETHEUS team was among the participants, having the opportunity to learn more about good practice example projects related to the 4 Domains that underpin the activities within the HEI Initiative.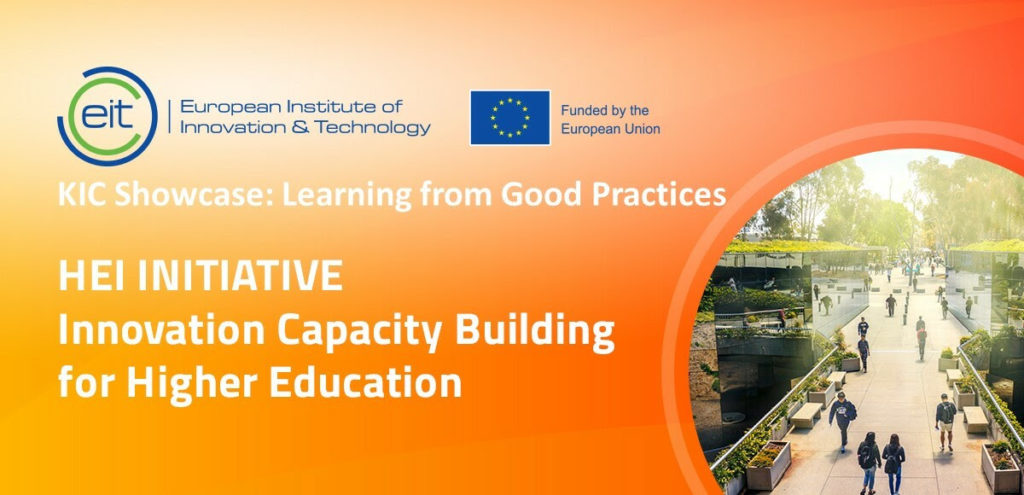 The event was moderated by David Addis while Dolores Volkert, Head of the HEI Initiative welcomed the participants and introduced them to key topics of the event.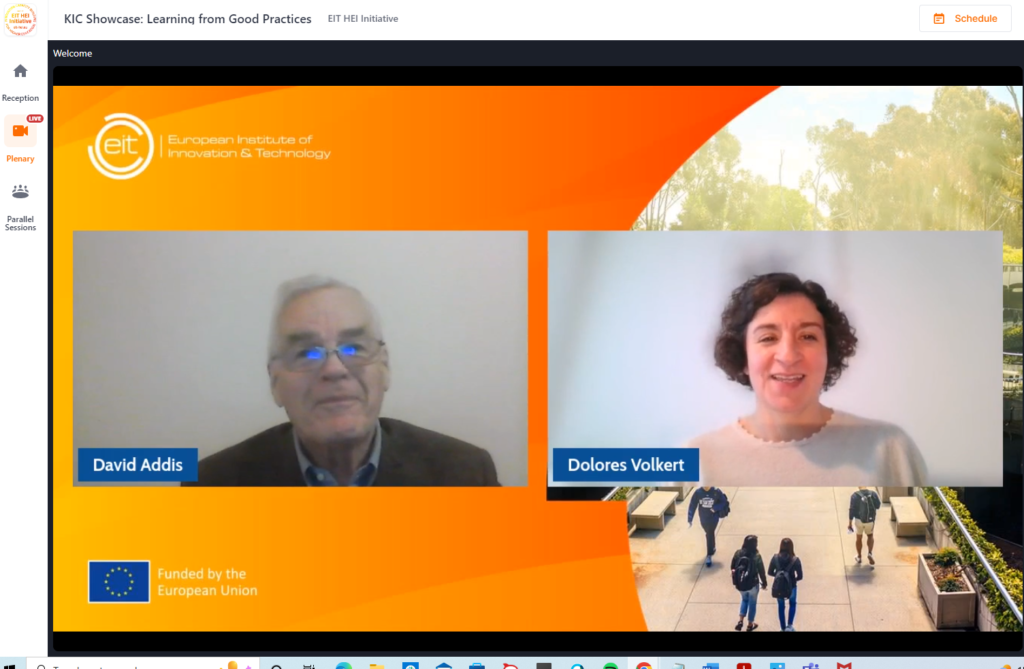 After the plenary session, 4 parallel sessions took place where the presenters provided information on good practices based on the following KIC projects:
Domain 1 – Fostering institutional engagement and change
iDays programme (EIT Health)
CDIO (Conceive Design Implement Operate) II Project (EIT Raw Materials)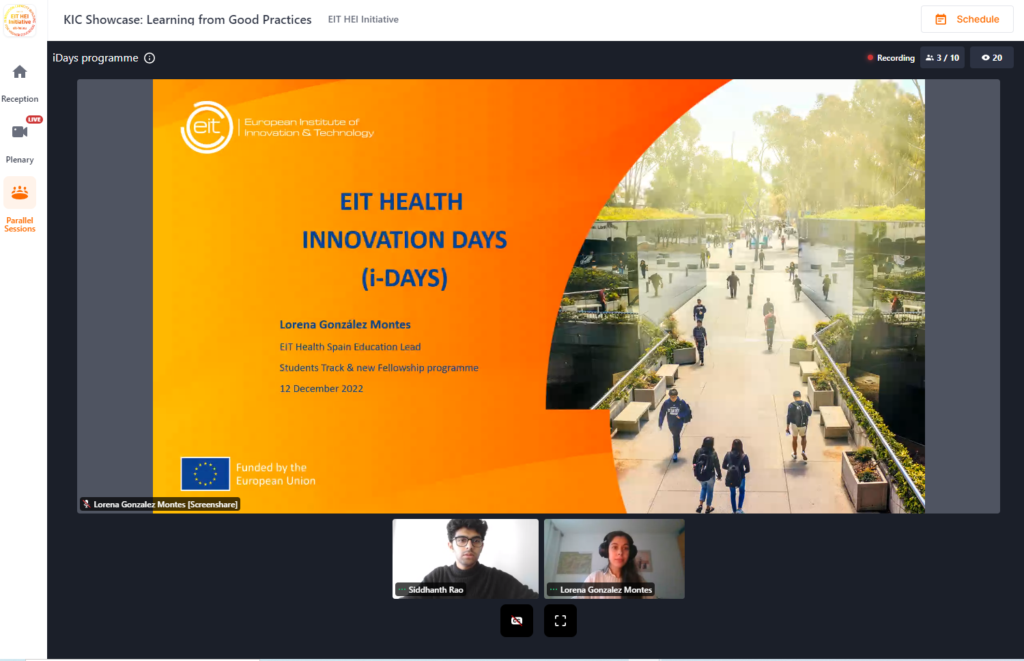 Domain 2 – Strengthening Partnerships
SILP programme- Systems Innovation Learning Partnership overview (EIT Climate)
Bridging the digital skill gap: EIT Digital Internship Programme (EIT Digital)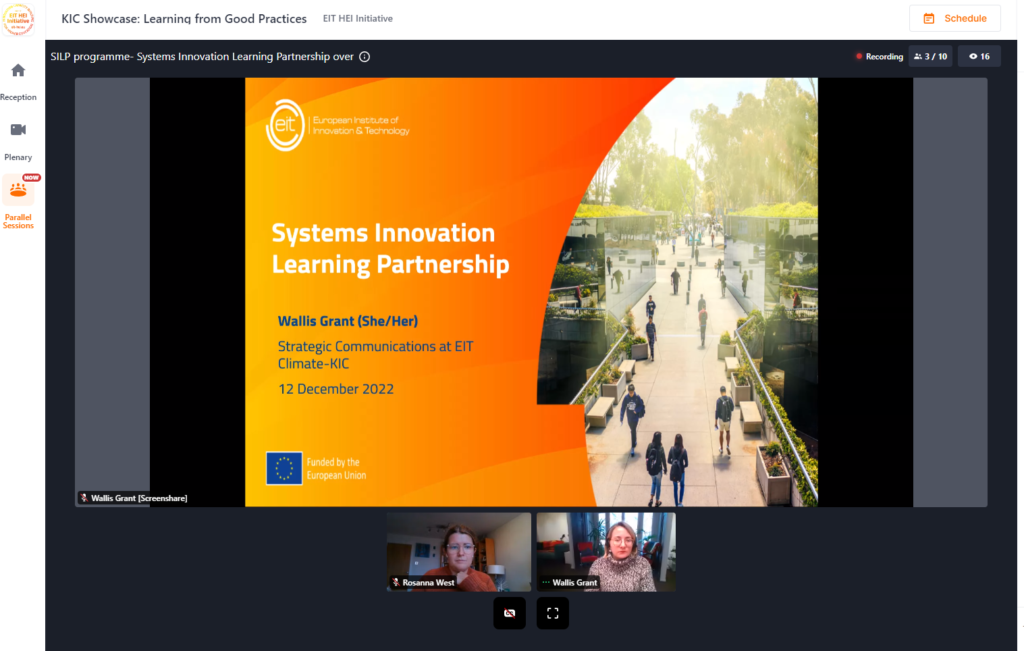 Domain 3 – Contribution to developing innovations
FUSE (FutuRIStic Urban Space Exploration) (EIT Urban Mobility)
SeedBed programme (EIT Food)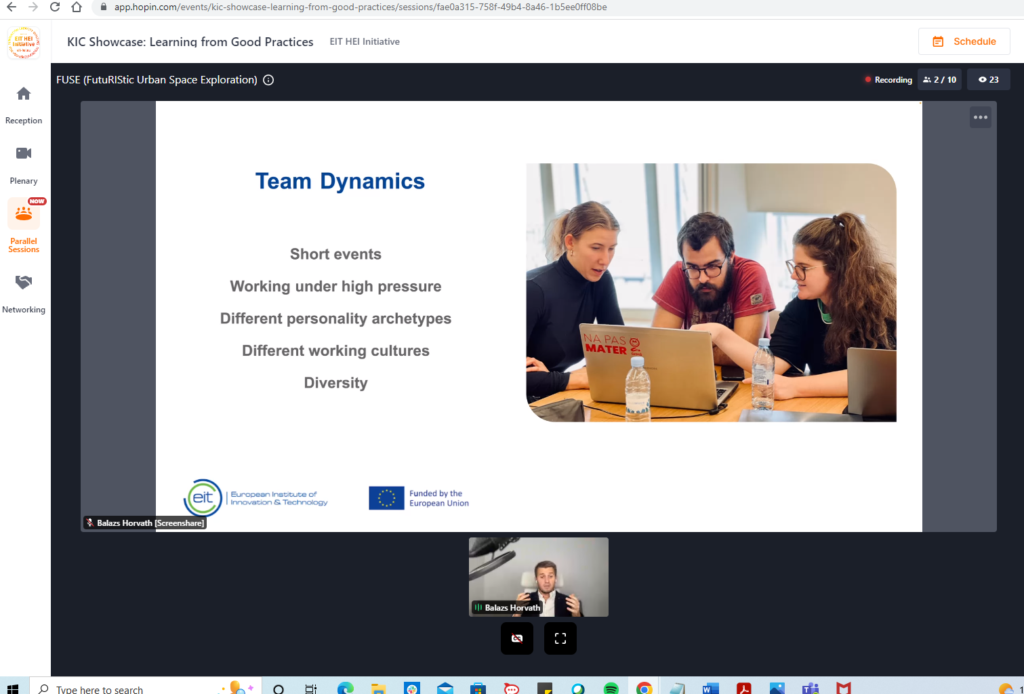 Domain 4 – Enhancing the quality of innovation and entrepreneurial education
Teaching and Learning Factories programme (EIT Manufacturing)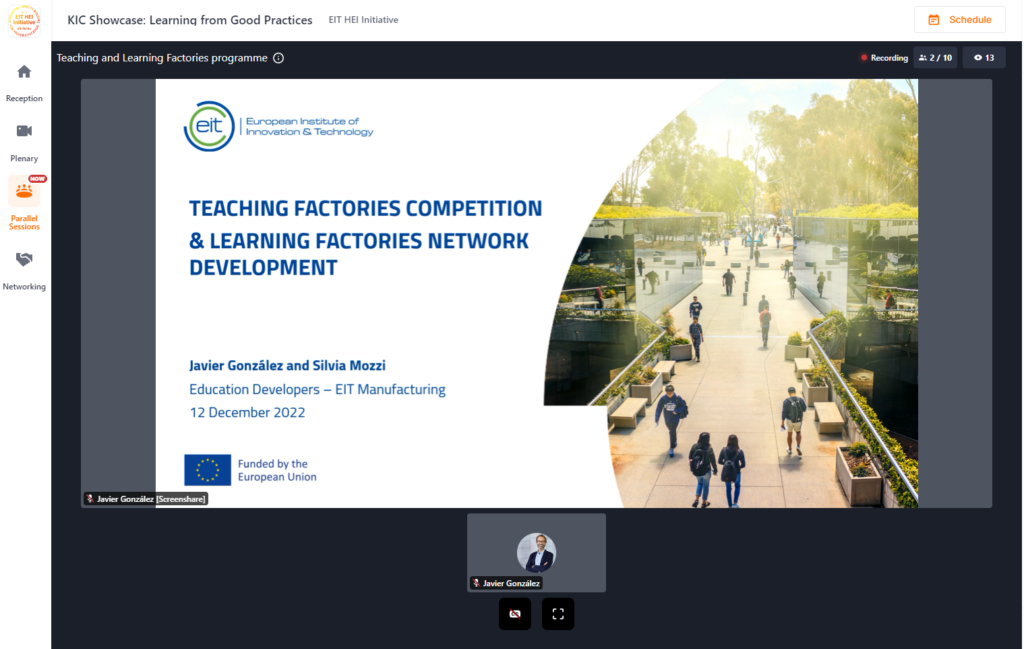 The event closed with useful remarks on scaling and replicating the innovation and training programmes the KIC Projects presented and beyond.