PROMETHEUS team attended the EIT HEI Initiative Sensemaking Workshop and Follow up event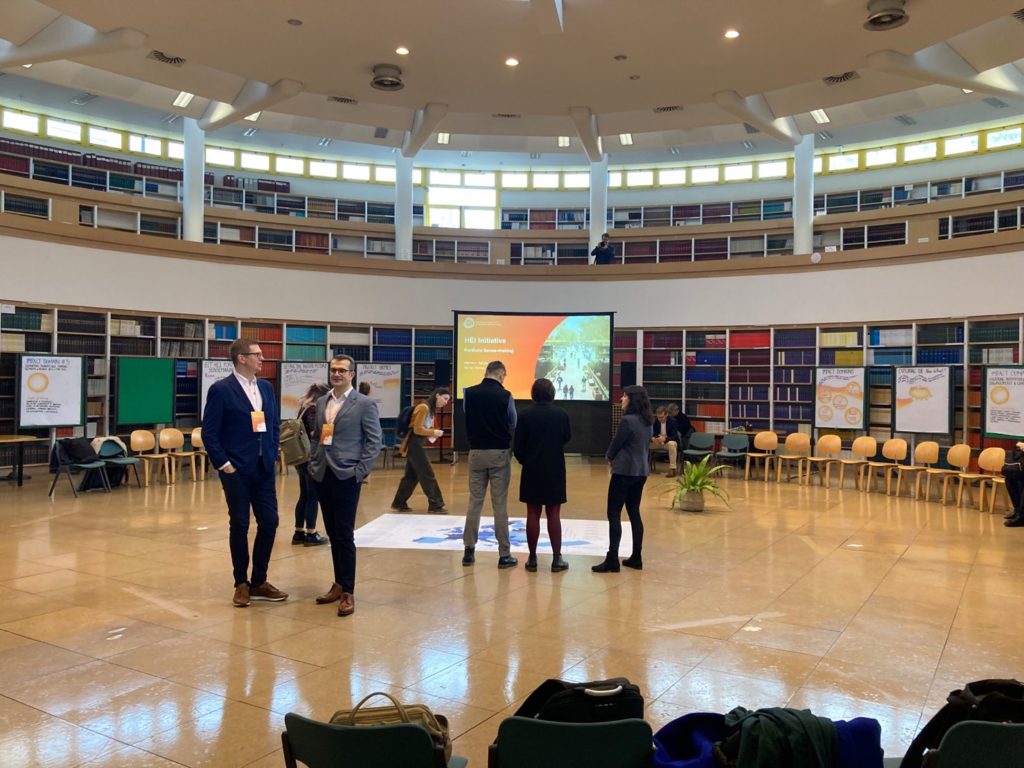 On 30 November – 1 December 2022 PROMETHEUS team participated in the EIT HEI Initiative Sensemaking workshop that took place in EIT Climate-KIC located at CNR Research Area Bologna. During the workshop, participants from each EIT HEI project learned from experiences across the initiative and explored synergies to strengthen the projects in the initiative going forward. In particular, participants: 
Shared understanding of the current status and progress of the projects within the portfolio
Identified synergies across projects, geographically and thematically
Identified opportunities for collaboration
Identified next steps
Strengthened relationship between project members across projects
Developed a shared understanding of what sense-making is and the value of it
Participants experienced a combination of plenary presentation, group discussion, individual reflection, working in pairs and smaller groups
as well as storytelling as a format for surfacing collective learning across projects. In this format, PROMETHEUS project coordinator Prof. Yannis Charalabidis had the opportunity to present PROMETHEUS project achievements such as tools, network of partners, Summer Schools and the international Startup Competition along with the challenges accompanying their development.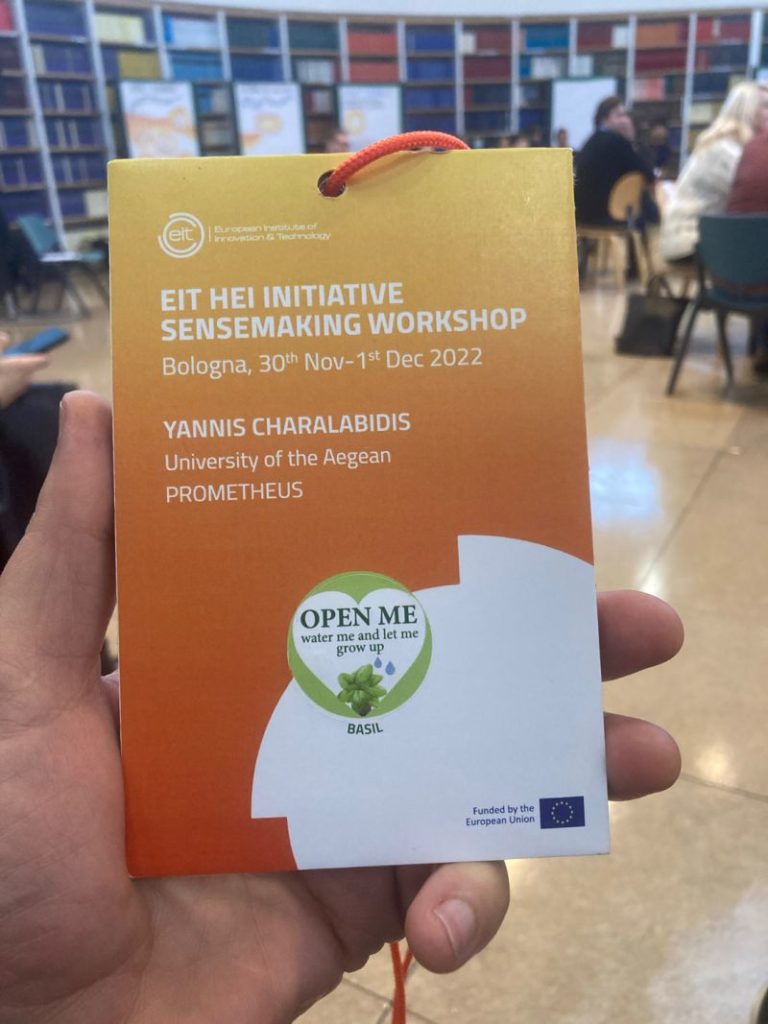 On December 7th, 2022, PROMETHEUS team participated in the HEI Initiative Sensemaking Follow up event following the EIT HEI Initiative Sensemaking workshop organised  the EIT HEI Initiative. During this 2-hour online session participants shared the insights and synergies identified during EIT HEI Initiative Sensemaking workshop. Discussion among the participants strengthened alignment between EIT HEI Initiative stakeholders regarding how best to support each other for the rest of phase 2 and beyond.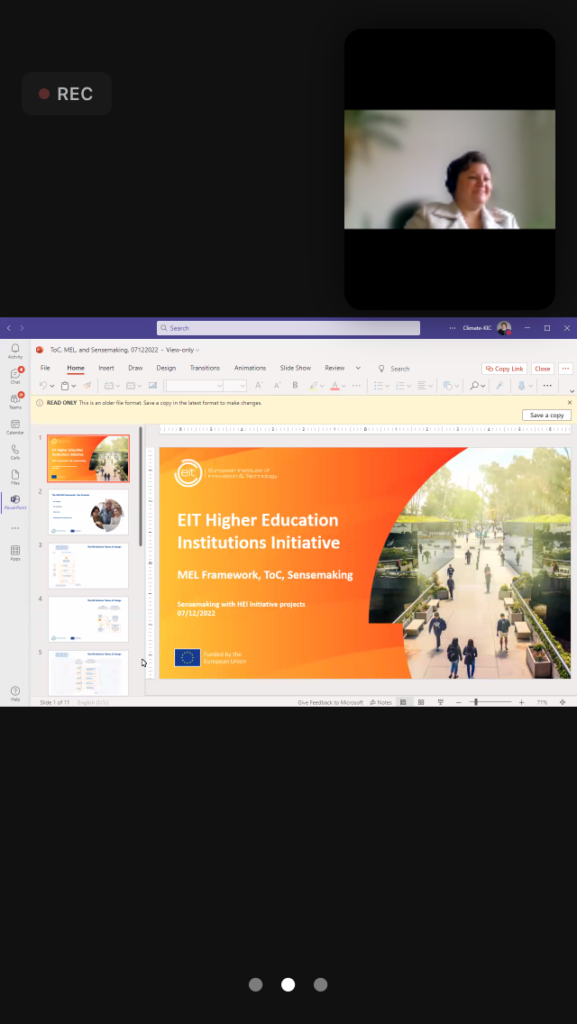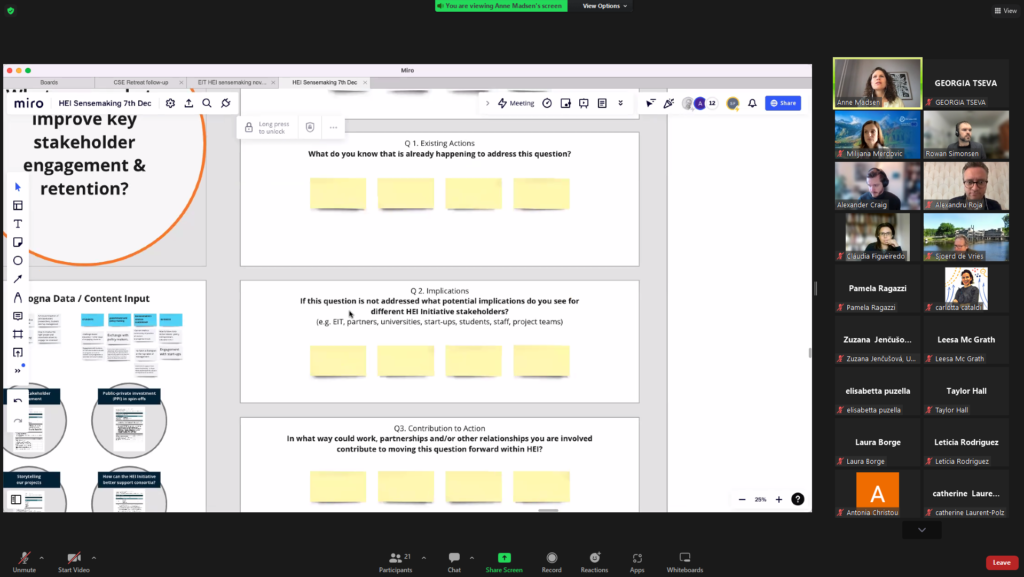 Stay tuned for more PROMETHEUS project activities!