PROMETHEUS International Startup Competition 2022 Final Stage | 21 December 2022, 15:00 EET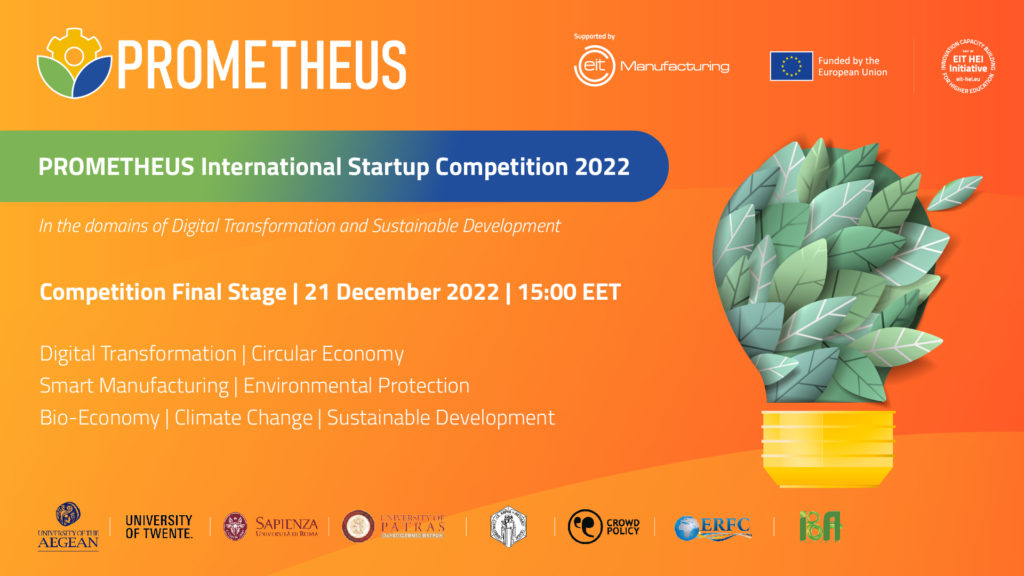 PROMETHEUS International Startup Competition 2022 has reached its third and Final Stage!
On 21 December 2022, 15:00 EET, 12 teams will present their business ideas at the final event of the competition (Award Ceremony), before a jury composed of renowned members of the university community and the market. The event, which will be live, will include a short presentation of the teams and their ideas as well as answers to relevant questions by the judges and the audience.
The teams that have been selected developed their business plan after the relevant two-stage evaluation of the competition. The best business ideas will be awarded, widely publicised and further supported for their implementation through associated incubators, accelerators and funding agencies.
The competition is supported by mentors from the PROMETHEUS Network, comprising leading academics and industry / public sector executives, who have provided their advice for the development of business ideas.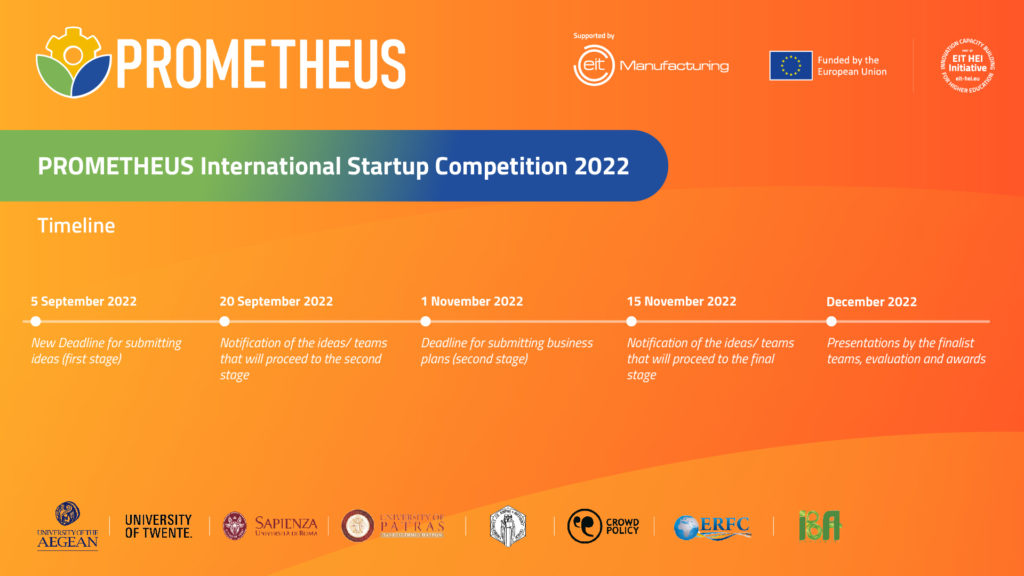 Register here to join the event: https://bit.ly/3iU7eIb 
The PROMETHEUS International Startup Competition 2022 aims to embrace early stage business ideas leading to either innovative startups or social entrepreneurship approaches including new applications and technological ideas, relevant to the objectives of the PROMETHEUS project, in the domains of Digital Transformation and Sustainable Development.