PROMETHEUS exchanging best practices at the EIT Manufacturing Networking Event in Paris
Last December, PROMETHEUS actively participated in the EIT Manufacturing Networking Event: Strengthening the Manufacturing Innovation Ecosystem, in Paris, France. Represented by a team of ten, PROMETHEUS tools and entrepreneurial approach were highlighted through the two-day event, on which best practices were exchanged with other EIT HEI Initiative projects (INVENTHEI, RiEcoLab) and EIT Manufacturing partners.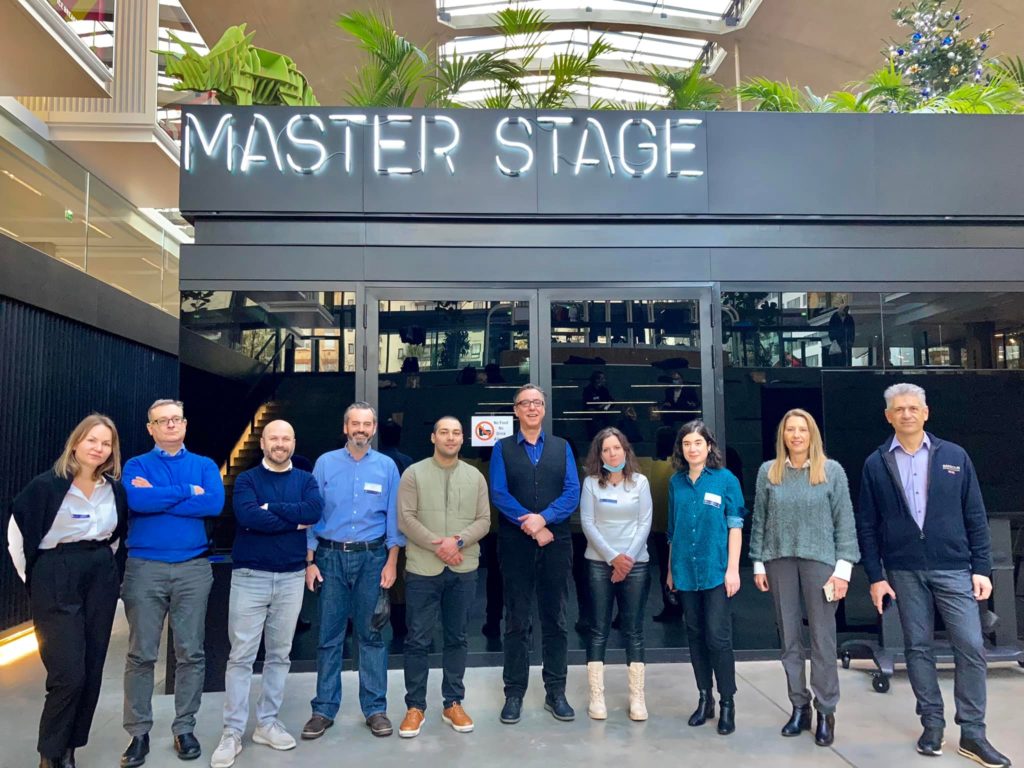 The event capitalized on the diverse group of participants from across the knowledge triangle and provided a collaborative environment where participants brainstormed and co-created, following four activity areas:
Activity 1: Interactions in the Innovation & Entrepreneurship (I&E) Ecosystem
Activity 2: I&E Trainings
Activity 3: The Student Journey Through the I&E Ecosystem
Activity 4: Platforms & Tools

Among best practices exchanged, participants emphasized the need to develop challenge-based ecosystems that will prοvide support through the whole entrepreneurship journey, from university to business creation, in alignment to the PROMETHEUS project vision.
Recently, footage from the event has been uploaded on EIT Manufacturing YouTube Channel:
Prof. Yannis Charalabidis, PROMETHEUS Project Coordinator discussed his background, the Aegean University and a bit of greek mythology, before going into the project's scope, consortium, goals and thematic domain, namely Digital Transformation, related to Circular Economy and Sustainable Development. Prof. Charalabidis referred to PROMETHEUS digital tools, such as the Entrepreneurship Acceleration Platform, which will connect the dots and facilitate the interaction between the ideas, teams, professors, mentors and also our goal to keep expanding our network. The ultimate goal is to mobilize transformational changes within HEIs and build the entrepreneurial – challenge based university of the future. 
In the EIT Manufacturing recap video, Prof. Michael Kornaros (University of Patras) and Irina Gorelova (Sapienza University of Rome) share their views on the event.
On the latest – more extended – footage released, Prof. Michael Kornaros and Konstantina Zafeiri from the University of Patras, Prof. Francesco Bellini, Prof. Antonio Zuorro and Irina Gorelova from the Sapienza University of Rome, Panagiotis Kinanlis and Georgia Tseva from Crowdpolicy introduced themselves and explained why it was important for them to attend the event.
Zoi Lachana (Project Manager for PROMETHEUS) from University of the Aegean and Michael Psallidas, Co-Founder and Managing Director of Crowdpolicy, also attended the event.