Join the New Energy Challenge
The New Energy Challenge (NEC) is a competition for start-ups and scale-ups, jointly organized by Rockstart, Shell, Unknown Group and YES! Delft. The competition is bringing together cutting-edge innovators from Europe and Israel to make energy systems not just carbon-neutral but also "carbon-useful" – and at scale. The winning enterprises will be given the opportunity to connect with investors and experts, unlocking the knowledge, contacts, funding, and support needed to scale their business and help them to drive change in the energy system.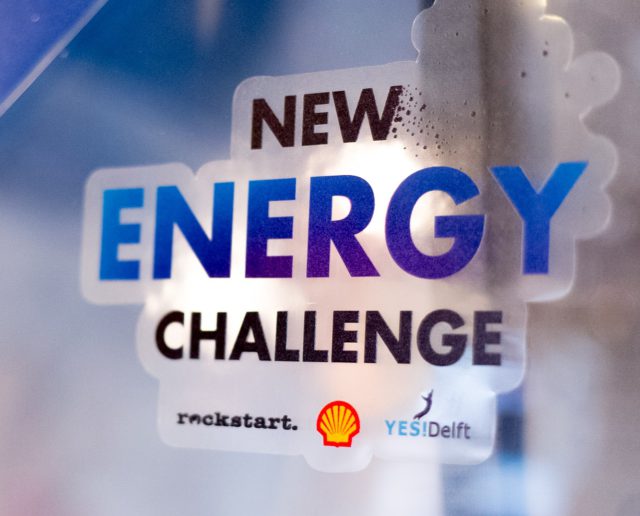 In this year's seventh edition, the NEC will search for companies pioneering novel approaches to removing carbon from the atmosphere (e.g., through digital and nature-based solutions) and who want to drive forward the rapid decarbonisation needed to cool our warming planet.
More specifically, the challenge is open to:
Innovations of interest include: traditional carbon capture technologies like post and pre-combustion, alternative firing (e.g. Oxyfuel, hydrogen firing), and carbon removal (including Negative Emissions Technologies like Direct Air Capture (DACCS) technologies and carbon sequestration through nature-based solutions like bacteria/algae, rock, peat, bog, kelp, oceans, and trees).

Innovations of interest include those creating carbon demand in the agriculture, manufacturing, and construction industries – such as for biofuels, proteins, nanotubes, proteins, plastics, and chemicals, and so on.

Carbon offsetting and trading
Innovations of interest include: carbon marketplaces, measurement, and traceability solutions that can keep track of offsetting initiatives.

Innovations of interest include digital solutions that aim to measure and reduce emissions from current operations, such as digital twins, predictive maintenance, flare management, digital grids, value chain integration and green data centres.
At a critical time for the energy transition, NEC's mission to support young, innovative companies is more important than ever. In the coming decade, the world will need an increasing amount of energy to meet the growing demand that is required to ensure a high quality of life for people around the world. However, finding ways to make our societies and energy systems not just carbon-neutral but also "carbon-useful", has become increasingly important in the energy sector in the fight against climate change. Start-ups and scale-ups have, and will continue to have, a vital role in developing carbon-useful solutions for the energy system of the future.
From nature-based solutions (NBS) to carbon capture technologies, to digitalising the grid, finding clever ways to reduce the amount of carbon in the atmosphere is essential to limiting global warming by 2100, as decreed by the Paris Agreement. This is especially true for heavy-emitting industries, which need to both reduce carbon emissions and capture carbon to meet climate targets.
But capturing society's carbon output isn't just about going carbon-neutral – it's also about going "carbon-useful": recycling the carbon we produce into useful materials. From the cement we use to build our houses to the plant-based burgers we eat for dinner, recycled carbon could form the building blocks of many of our everyday necessities.
Carbon capture, storage and utilisation are often considered too costly and inefficient to be used at scale, but scientific and technological innovations are rapidly changing this. By working together to develop and scale affordable and efficient carbon reduction, capture, and utilisation technologies, we can help all industries to meet their climate targets, create more circular economies and keep the planet's warming within safe limits.
This year's NEC aims to help innovative entrepreneurs and scientists to get their solutions to market and bring our societies closer to carbon neutrality– and more carbon-useful.
More information about the initiative, including the criteria for participants, can be found on: www.newenergychallenge.com
Application form is open till May 1st 2022: https://unknowngroup.gribb.io/shell-new-energy-challenge-2022/submitiframe/855%22