International Conference on Open Data organised within the TODO project | November 28 – December 2, 2022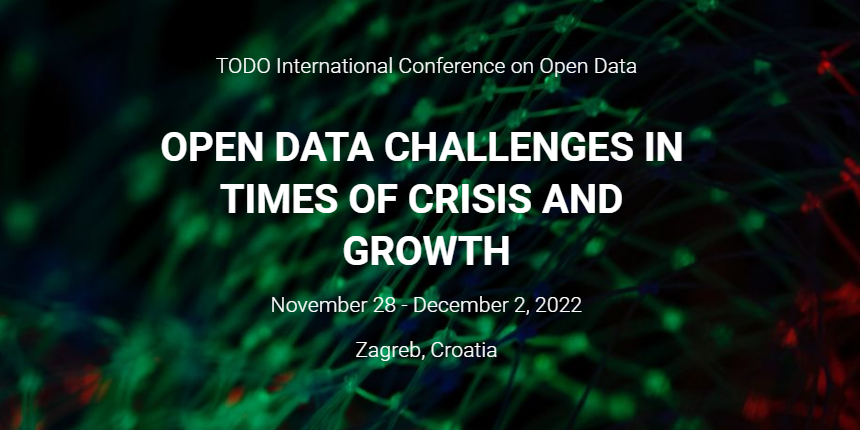 The Twinning Open Data Operational Project Consortium (TODO Project) organises the TODO International Open Data Conference from 28 November 2022 until 2 December 2022. The conference will take place at the Faculty of Law, University of Zagreb and will be hosted in a hybrid mode, both offline and online, in English as the language of the conference.
The TODO International Open Data Conference – titled "Open Data Challenges in Times of Crisis and Growth" – seeks to address current challenges of open data provision and reuse. This scientific conference, which will also host open data professionals from public and private sector as well as open data users and enthusiasts, aims to highlight benefits and impact of open data for addressing societal problems and economic growth. In addition to the main sessions which will provide the participants the opportunity to get acquainted and inspired by the recent developments in the open data research, the five-days conference will offer keynote speeches, sessions, special panels, workshops for students and general public, presentation of the Open data MOOC and professionals panels.
TODO project aims to leverage the interdisciplinary scientific excellence and innovation capacity of the University of Zagreb (UNIZG) in the field of open data to boost the supply and use of open government data in Croatia and beyond.
Read the Conference's programme: https://icod2022.pravo.hr/programme
Register to the Conference until 22/11/2022 (free): https://limesurvey.srce.hr/23519
Read more about TODO project: https://icod2022.pravo.hr/home