Innovating through Experimentation: The European Commission's new project promoting more experimental innovation policy
European Commission, launched a new project, which was developed with the Innovation Growth Lab and the Centre for Collective Intelligence Design to promote policy experimentation across EU R&I policy to ensure citizens' engagement for achieving EU Missions.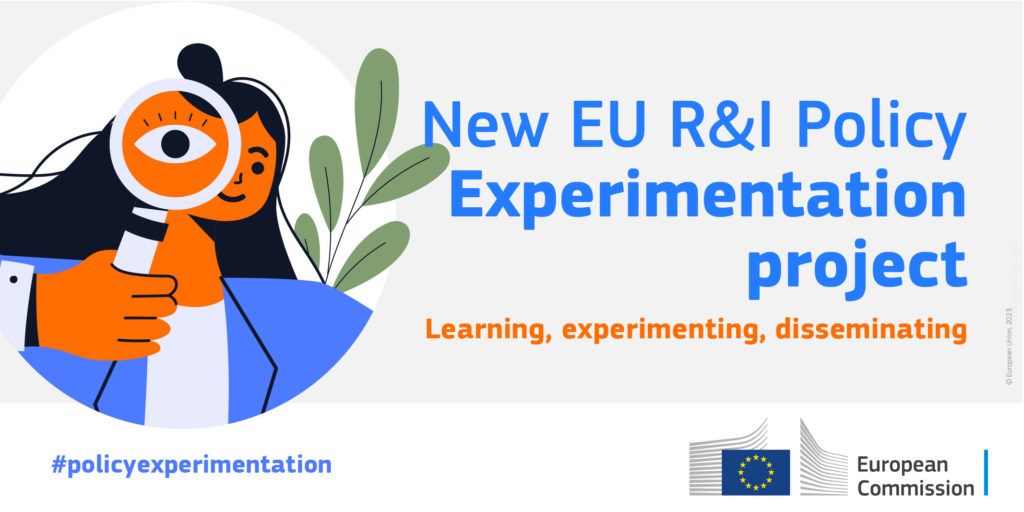 Building a Research and Innovation (R&I) policy environment capable of stimulating growth and accelerating the green and digital transitions is a key imperative for the EU now more than ever in the aftermath of the COVID-19 epidemic. To maximise impact, policy experimentation should be more widely deployed across EU R&I policy and its funding instruments. This approach allows for testing of new ideas before scaling up successful solutions and provides valuable evidence on what works, what doesn't work, and why. While this approach has been embraced by other policy fields, it has not yet become widely adopted in R&I policy, hindering efforts to further improve Europe's R&I performance.
EU Missions provide a space for experimentation, as they are a newly implemented instrument to develop real solutions to current global challenges. Citizens' engagement is a crucial component of the EU Missions, since it brings people together around shared objectives and allows them to influence policy. But what practical actions can successfully engage citizens in the EU Missions? Adopting an experimental approach can help relevant stakeholders gain some of the answers needed.
Contribution to R&I policy
The new Policy Experimentation project will provide key evidence to further inform and embed policy experimentation into the EU R&I policymaking. Lessons from it will be instrumental in consideration to the inclusion of more experimentation actions funded by the Framework Programme currently and in the future.
To promote the use of policy experimentation in R&I policy, the project will follow a multifaceted approach:
Lessons from experimentation for a more impactful future, which will capitalize on evidence of enablers and barriers to experimentation
Supporting policy with experimental evidence through application of policy experimentation methods within the scope of EU-Missions to shed light on how to best ensure goals implementation through citizens' engagement actions. The experiments will be conducted in partnership with key stakeholders for two specific EU Missions:
1. 100 Climate-Neutral and Smart Cities by 2030
2. A Soil Deal for Europe: 100 living labs and lighthouses to lead the transition
Promotion of experimentation across Europe by raising awareness and building capacity through information campaigns and a training module for EU Commission policy officers, Member States and other stakeholders.
A consortium of experts and pioneers in the field
A consortium led by Nesta together with the Barcelona School of Economics (BSE) will carry out the project activities. The project will be led by two of their centres, the Innovation Growth Lab (IGL), at Nesta and BSE, and the Centre for Collective Intelligence Design (CCID) at Nesta.
Together, they will join expertise with the Commission's Directorate-General for Research and Innovation to further promote the use of policy experimentation in R&I policy and strengthen citizen engagement actions for EU Missions implementation.
Original Post: https://research-and-innovation.ec.europa.eu/news/all-research-and-innovation-news/innovating-through-experimentation-european-commissions-new-project-promoting-more-experimental-2023-01-25_en