Infinitech Project has published an open access book on Digital Finance and Big Data / AI
The EU-funded H2020 project Infinitech has published an open access book explaining advances in Big Data and Artificial Intelligence (AI) in Digital Finance, the merits of blockchain beyond blockbuster cryptocurrencies and illustrating the regulatory environment of the financial sector.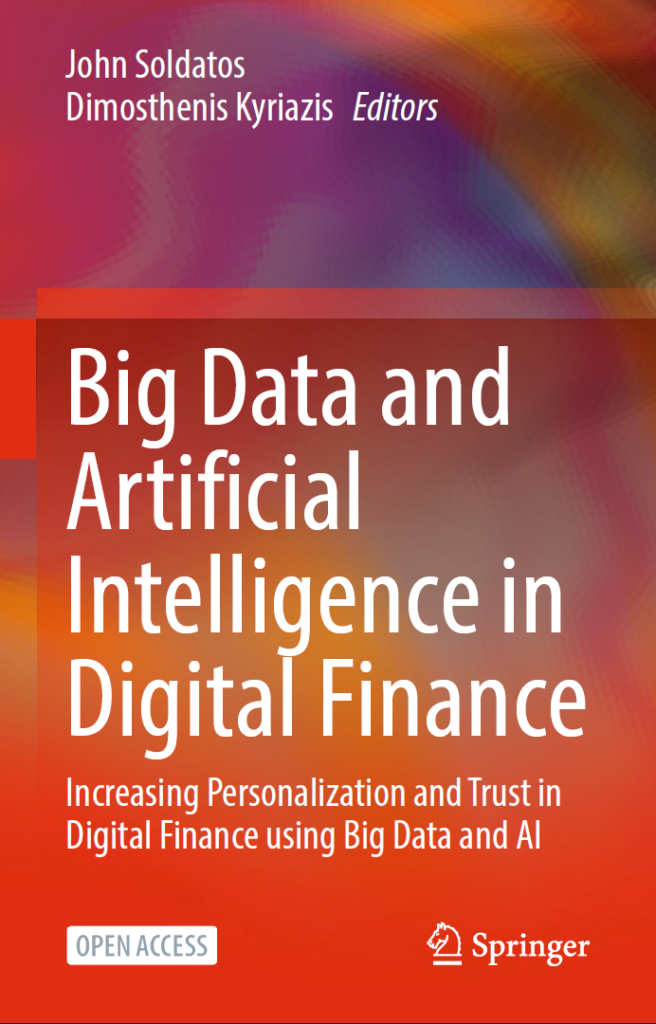 The book has been downloaded over 70.000 times a few months after its publication.
This represents an important contribution to the digitisation of the financial sector as well as a strong support to the implementation of the 2030 Digital Strategy and the European strategy for data.
The book – titled "Big Data and Artificial Intelligence in Digital Finance. Increasing Personalization and Trust in Digital Finance using Big Data and AI" – presents how cutting-edge digital technologies like Big Data, Machine Learning, Artificial Intelligence (AI), and Blockchain are set to disrupt the financial sector. The book illustrates how recent advances in these technologies facilitate banks, FinTech, and financial institutions to collect, process, analyze, and fully leverage the very large amounts of data that are nowadays produced and exchanged in the sector. To this end, the book also describes some more the most popular Big Data, AI and Blockchain applications in the sector, including novel applications in the areas of Know Your Customer (KYC), Personalized Wealth Management and Asset Management, Portfolio Risk Assessment, as well as variety of novel Usage-based Insurance applications based on Internet-of-Things data. Most of the presented applications have been developed, deployed and validated in real-life digital finance settings in the context of the European Commission funded INFINITECH project, which is a flagship innovation initiative for Big Data and AI in digital finance. This book is ideal for researchers and practitioners in Big Data, AI, banking and digital finance.
Original Post: https://digital-strategy.ec.europa.eu/en/library/how-digital-finance-can-benefit-increased-personalization-and-trust-big-data-and-ai?pk_source=ec_newsroom&pk_medium=email&pk_campaign=Shaping%20Europe%27s%20Digital%20Future%20website%20updates
Download the eBook: https://link.springer.com/book/10.1007/978-3-030-94590-9
Learn more about the Infintech Project: https://www.infinitech-h2020.eu/the-project