Greek Fintech Cluster – an Initiative of Crowdpolicy – stood out at Digital Finance Awards 2022 winning the Gold award for FintelioX
Greek Fintech Cluster stood out with FintelioX, the first integrated suite of business solutions and services in the field of fintech, winning the Gold award in the category "Fintech Solution" at the Digital Finance Awards 2022. The first Digital Finance Awards will act as a new important institution for awarding innovative projects and initiatives, thus highlighting their contribution to the transformation of the Financial sector, aiming to bring tangible benefits to citizens, businesses and organizations.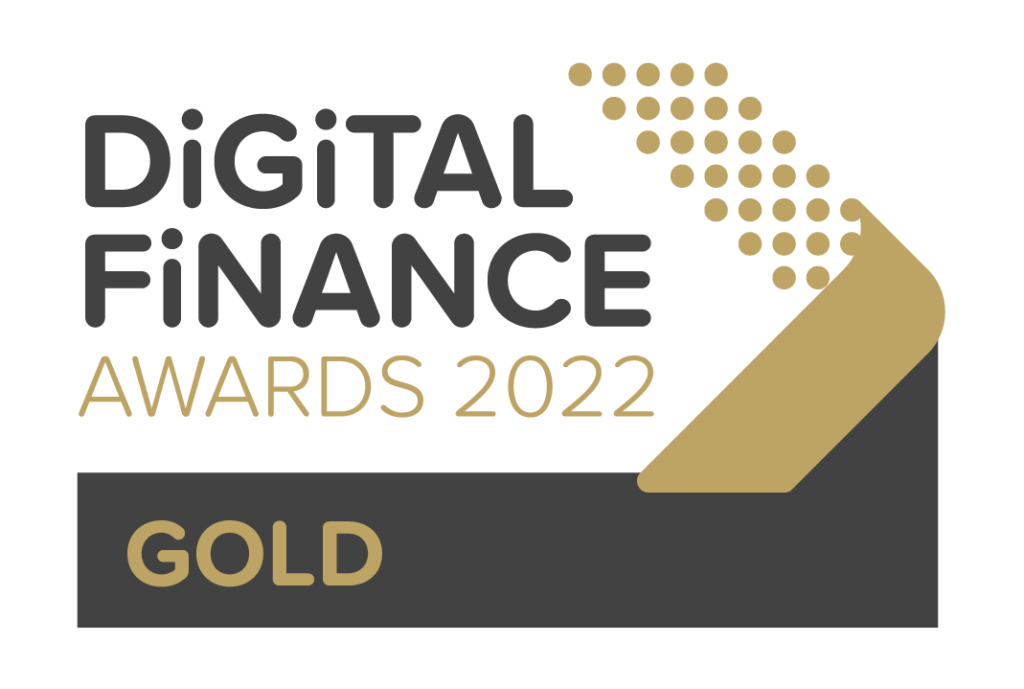 The Award Ceremony was held in February 2022,attended by leading Banks and Organizations of the Fintech and Insurtech ecosystem. George Karamanolis and Michael Psallidas, Co- founders of Crowdpolicy and Greek Fintech Cluster, attended the and received the Gold award for FintelioX.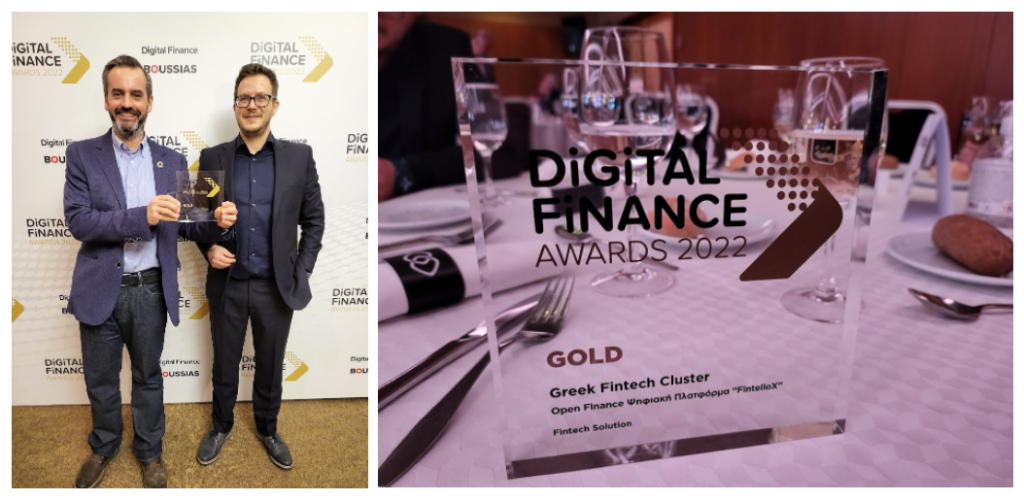 Mr. George Karamanolis, Co-founder of Crowdpolicy & Greek Fintech Cluster stated: "The award that we received tonight for the FintelioX platform belongs to all Crowdpolicy executives, as the Greek Fintech Cluster is the next step of Crowdpolicy in the field of fintech. Through our journey, which started 7 years ago on the occasion of the European Directive PSD2 and Open Banking, we aim to apply models around open banking and Open Finance in order to make our lives better. One conclusion we have reached all these years is that in Greece there are exceptional human resources and human capital that all large organizations have to embrace. We have seen this through dozens of hackathons and acceleration programs that we have organized with most of the banks that are here with us and we definitely want to find creative ways to support these young people".

FintelioX is the first integrated suite of enterprise solutions and services in the field of Fintech in Greece. Its main goal is to enable banks and other financial institutions to utilize the European Directive PSD2 in order to develop new business models and a large number of private and public organizations to effectively incorporate financial transactions into their processes as well as data management to produce value.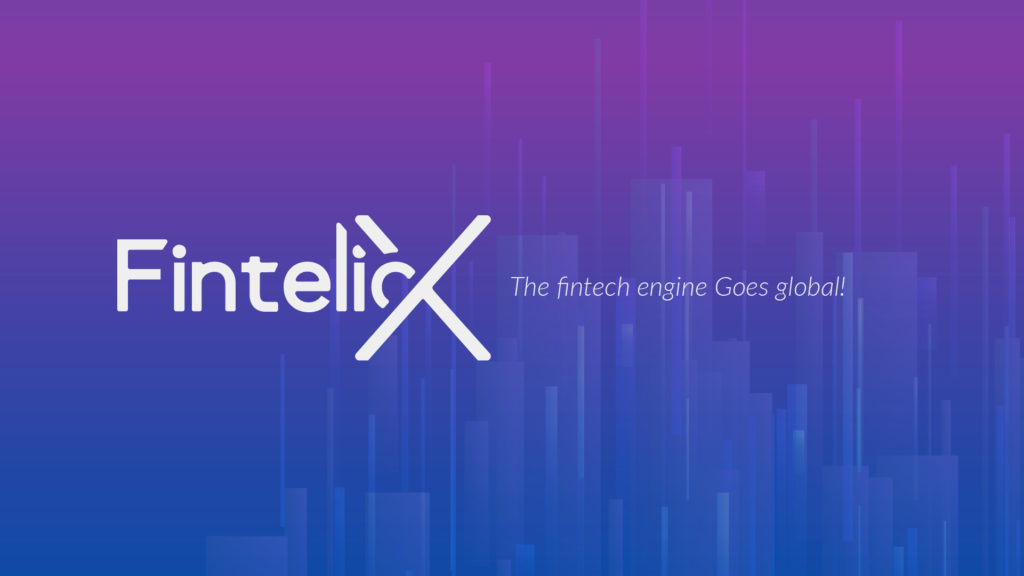 The Open Finance Digital Platform will implement Open Finance applications and processes by turning traditional methods of providing financial services into more up-to-date, direct and innovative ones. The use of smart mobile phones and the Internet, in general, creates new conditions for access to financial services for everyone.
FintelioX consists of 10 Standalone applications with interoperability potential, which are the following:
Open, for Open Banking and PSD2 compliance
ByB (Bring your Bank), for the execution of financial transactions by non-bank organizations and support of e-commerce
CrossOver, for the establishment of a banking hub, access to accounts and transactions in other banks and data sharing with banks and other public and private sector organizations
SDK, for easy integration into third-party applications
Framework M, for certification, authentication and consent management for data sharing between different entities
Marketplace, for the creation of marketplace with cloud apps, such as loyalty, accounting applications and so on
Containers, for the delivery of the solution regardless of the users, technology and infrastructure
Bot, for AI implementation and interactive multi-channel chatbot services
Crowdfunding, for the implementation of donation and investment crowdfunding
Gov, for the integration of payments into public bodies through the use of debit and credit cards
FintelioX is addressed to banks, EMIs and all public and private organizations that wish to transform their business model and provide new modern services for their customers. It can be used for authentication, virtual assistants for information and transactions, e-commerce for online payments, personal & business financial advisors, applications for energy, agriculture, transportation, the public sector, SMEs etc.
Watch the video:
Greek Fintech Cluster, in collaboration with the Greek technology and innovation company Crowdpolicy, provides, through FintelioX, a set of technological and support services, for the promotion of financial technology (fintech) to companies and organizations of the public and private sector, operating as a Fintech enabler partner. FintelioX applications are fully operational in banks and organizations in Greece, Cyprus, Albania and Malta, while FintelioX will be customized for energy-related organizations in the near future. At the same time, as Open Finance has expanded beyond the borders of Europe and is a key strategic choice of banks around the world, Greek Fintech Cluster is preparing for the development of a wider network and the implementation of projects in other markets in EU and beyond.
More information

Original post: https://medium.com/the-crowdpolicy-collection-en/greek-fintech-cluster-stood-out-with-finteliox-winning-gold-award-at-digital-finance-awards-2022-eeb534735ee