For the fourth consecutive year, Visa Innovation Programme brings together the top fintechs from Greece, Bulgaria and Turkey, presenting the best ideas to investors and experts
The Visa Innovation Program hosted an international Demo Day event at the Stavros Niarchos Foundation Cultural Center, in Athens. Sixteen fintechs graduating from the Greek, Bulgarian and Turkish hubs presented their innovative solutions that address some of the financial services industry's biggest challenges, such as advancing next-generation payments experiences, empowering SMEs, unlocking new payment flows and building a smarter and more sustainable future.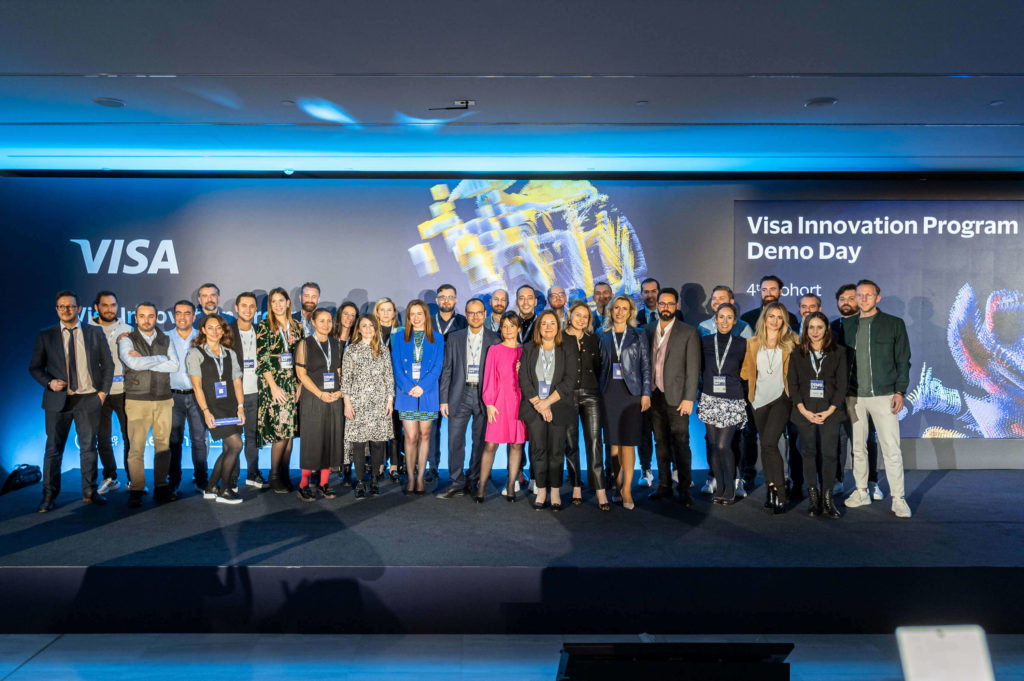 Six startups graduated from the Greek-based hub of the Program, namely Action Finance Initiative, Come Together, Coriunder, Infin8, Loader and Valuelenz!
Action Finance Initiative is a microfinance not-for-profit company providing access to financing through microcredits to those who have a business idea but are not able to find access to the necessary funds. At the same time, it helps them by providing free training and support.
Click here to watch Action Finance Initiative's presentation!
ComeTogether introduces a new form of digital ticket based on blockchain to unlock new revenues from secondary markets & NFTs, while improving attendee experience.
Click here to watch ComeTogether's presentation!
Coriunder is a full management suite that combines Acquiring/issuing/banking and financial management services to help companies build their offering on top (fully whitelabeled and branded with their brand).
Click here to watch Coriunder's presentation!
EV Loader is developing the first open to all charger network in Greece and Southeastern Europe. It provides charging station management software to businesses such as hotels and shops and promotes their location through the EV Loader application map.
Click here to watch EV Loader's presentation!
Infin8 is an application leveraging open banking for account aggregation, payment initiation, financial management and lead generation for merchants and SmEs.
Click here to watch Infin8's presentation!
Valuelenz is a "Hybrid Commerce Startup" that enables physical stores to gain a number of digital capabilities that create exciting and safe ways for customers to shop.
Click here to watch Valuelenz's presentation!
Since its creation, Visa Innovation Program has attracted over 900 applications from more than 60 countries. Among those, 72 start-ups were selected and have successfully graduated with a total of 68 pilots. A key feature of the Program is to give local fintechs access to Visa's global network of business partners, for knowledge sharing or commercializing solutions. 133 Borderless days have been organized in the last two years alone to foster cross-market connections and collaborations.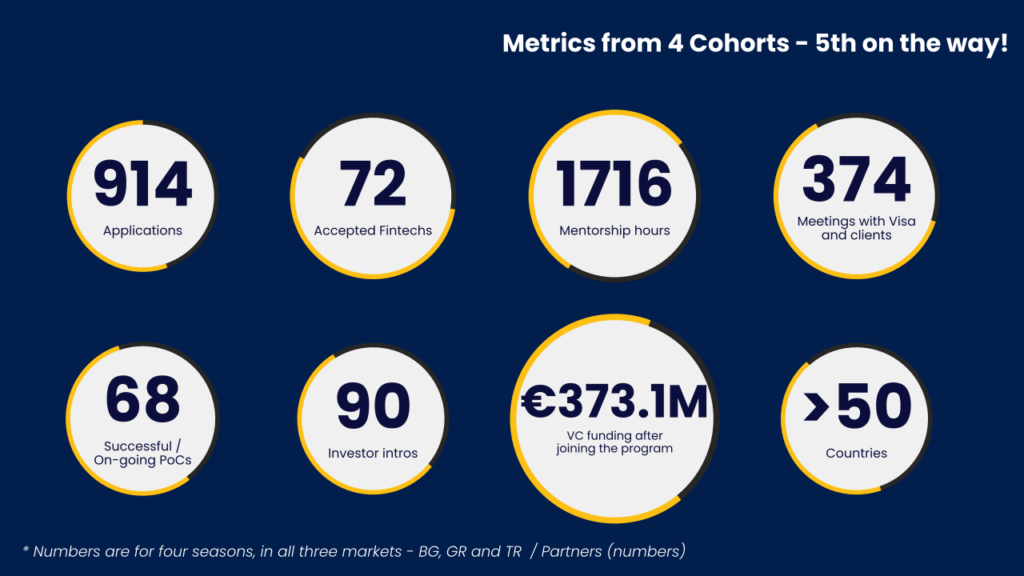 The Visa Innovation Program Demo Day
The Visa Innovation Program Demo Day, one of the biggest gatherings of the fintech ecosystem in Greece, started with welcome notes by the General Manager of Visa, Greece, Cyprus, Malta, Israel, Mrs. Sevdalina Vassileva.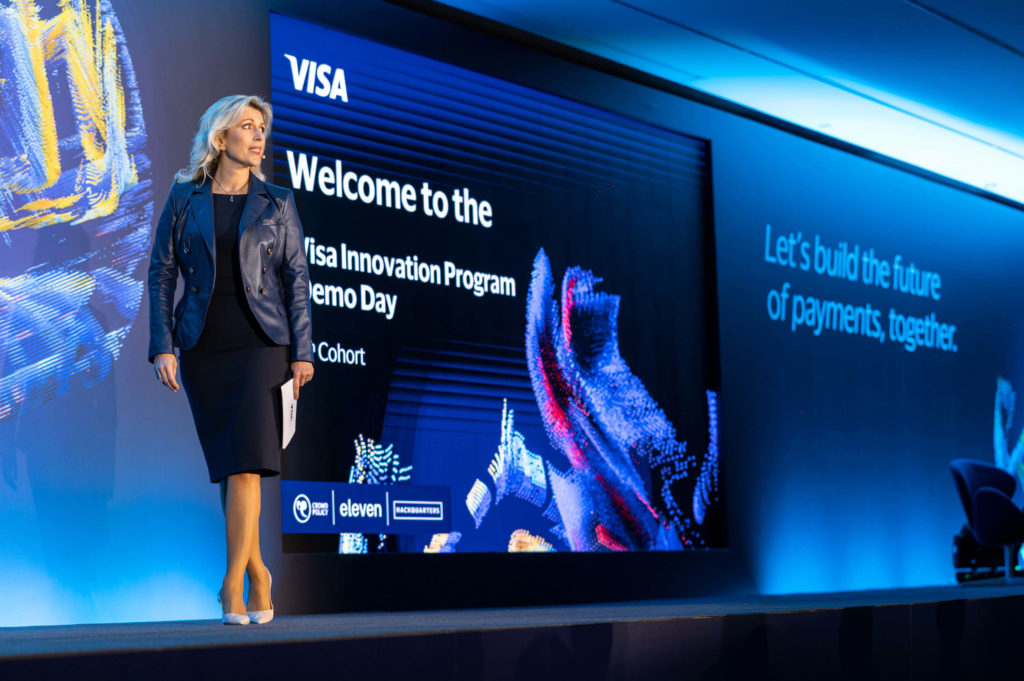 Amongst others, she mentioned: "Visa is constantly innovating to make new and future payment methods and channels better and more accessible to all. This is what guides our approach to collaborating with fintechs to create new ways to pay and be paid. Today, we are concluding the 4th cohort of the Visa Innovation Program, demonstrating our continued investment in fintech talent in the markets where we operate the program, and beyond. The Visa Innovation program started as an individual local program and within 4 years, it expanded regionally. I am proud to say that the program was also launched in Spain this year, following its success in our markets, and we hope to expand its reach further. As we are set to announce an open call for the next cohort soon, I am very pleased to see that the Visa Innovation program has become a truly institutional platform that is here to stay. I congratulate all fintechs graduating from this 4th cohort and invite the ecosystem to watch this space for the next edition of the program."
Τhen, Mr. Christos Dimas, Deputy Minister of Development and Investments, Government of the Hellenic Republic, took the floor, who presented the tools that the State has available to talented young scientists and entrepreneurs so that they can compete internationally from Greece.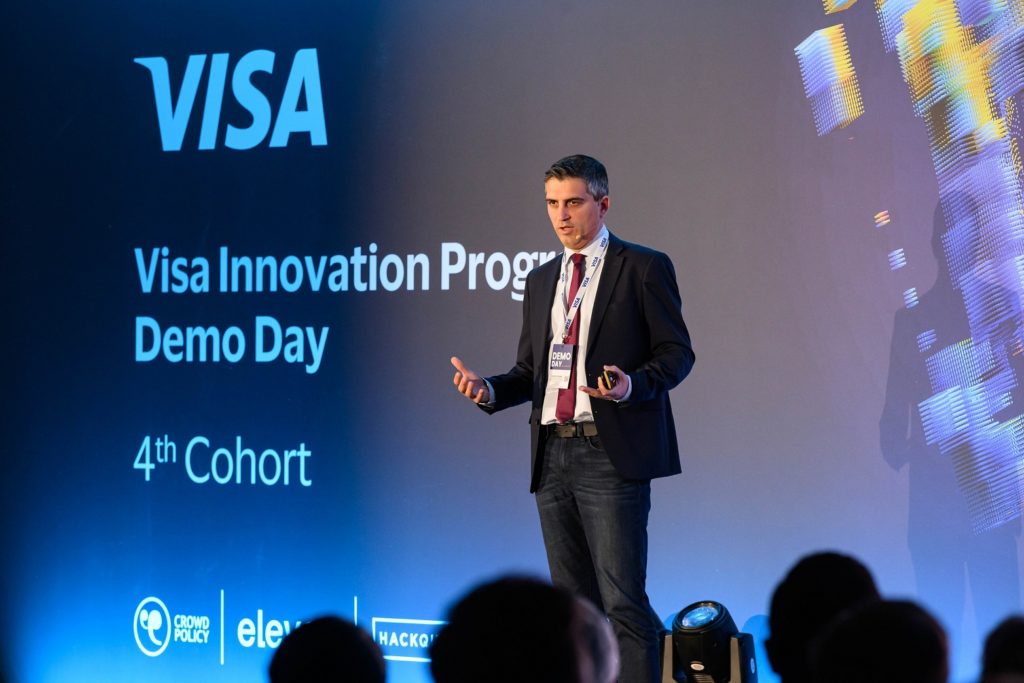 More specifically, Mr. Dimas referred to "a very important event, which brings together startups from the fintech sector, from the wider Balkan region, from southeastern Europe and even from Israel". Mr Dimas described the Visa Innovation Program as an "excellent initiative of Visa, which gives an innovation boost to the fintech ecosystem" and which " the State obviously supports in its effort to highlight both the important opportunities that exist and the startups from our country that are pioneering on a global level."
We are so proud of the discussion panel that was held with speakers from all around the world, showing the large network the Visa Innovation Program has managed to attract throughout the years of its existence: "Fintech powers the future of everything — reimagine the way people live, work and play in the digital era". The discussion was conducted by the industry leaders, Apostolos Apostolakis, Founding Partner at VentureFriends, Momtchil Elenkov, Fintech Director of Viber Rakuten, Ohad Maimon, CEO of Hyp, and Saner Mesçioğlu, CVC Director of Aktif Ventures.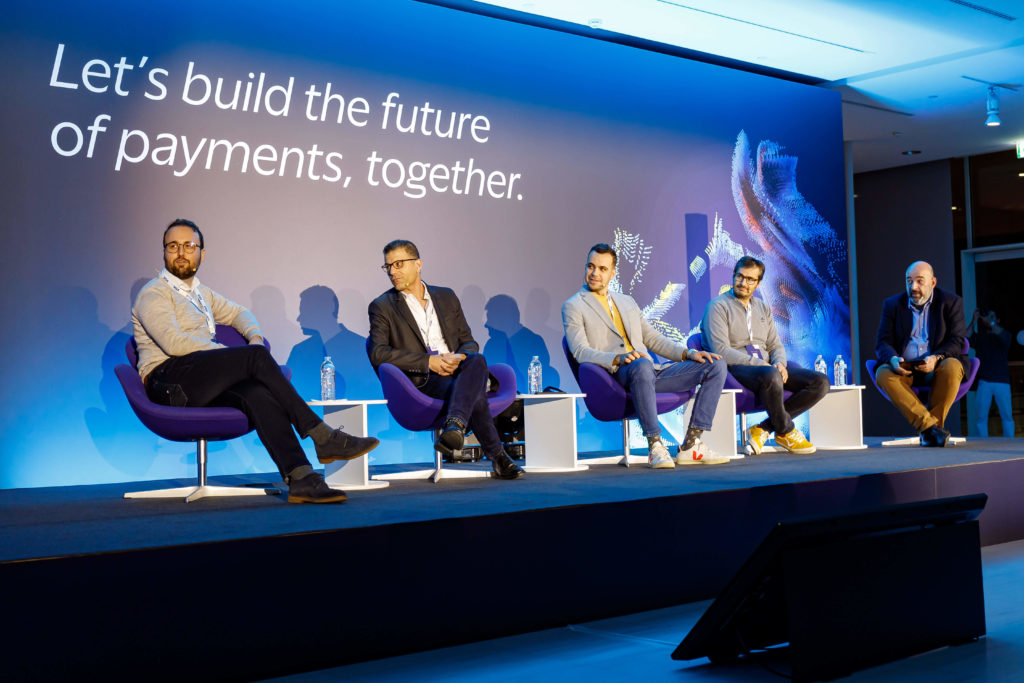 Visa Innovation Program throughout the years has managed to attract a large pool of Alumnis, who shared their experience in this Demo Day of the 4th Cohort including Victor Trokoudes, Co-founder and CEO of Plum and George Karamanolis, Co-founder & CTO/CIO of Crowdpolicy; Galya Dimitrova, Managing Partner at IRIS Solutions and Rene Tomova, Head of Platform — Design Partner at Eleven Ventures; and Serdar Kodal, Co-founder and CEO of Haso and Kaan Akin, Founder of Hackquarters.
During the event, attendees had the opportunity to watch demos from the sixteen fintechs graduating from the Greece, Bulgaria and Turkey The audience had the opportunity to vote online for their preferred startup in the following categories:
Most Valuable PoC
Best SME Solution
Most Innovative Startup
Most Eco-Friendly Fintech
The winners
Last but not least, Beatrice Larregle, Regional Managing Director, Southern Europe, Visa, closed the event with some insightful brief remarks. She pointed out the importance of creating more inclusive economies and developing solutions that are more accessible to all. She congratulated the fintechs, thanked all the attendees, program managers, clients and the Visa Team, and mentioned that the team is already busy preparing the 5th Cohort of VIP!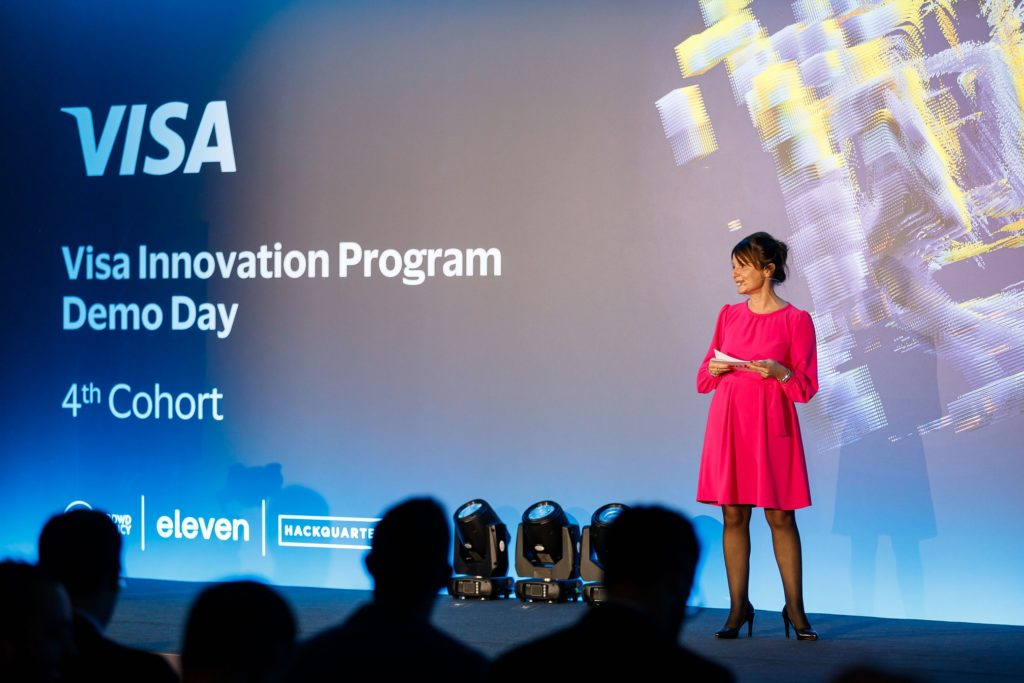 Overall, the Visa Innovation Demo Day was a huge success, attended hybridly by over 230 special guests from the startup and fintech ecosystem, Visa and bank executives, PoC partners, and stakeholders of the Program. There is no doubt that the Visa Innovation Program has established its way in the Startup and fintech ecosystem, and Visa has enabled the whole process with 4 cohorts in the row! The future looks even brighter! Season 5th of the Visa Innovation Program is coming with even more initiatives, wider reach, bigger community, more exciting PoC opportunities, and larger investor pool. Stay tuned!
Watch the VIP Demo Day: https://www.youtube.com/watch?v=NWXRRJD8v4g&feature=emb_imp_woyt
Original Post: https://medium.com/visa-innovation-program/the-visa-innovation-program-concludes-its-4th-cohort-with-a-celebration-full-of-innovation-and-fintechs-b39a95a7dab7