Factsheets on European Green Deal Initiatives
Research & innovation are key drivers in developing solutions & technologies needed for a clean planet. Check out the factsheets on solutions for a healthy planet & learn about EU's climate neutrality & green mobility.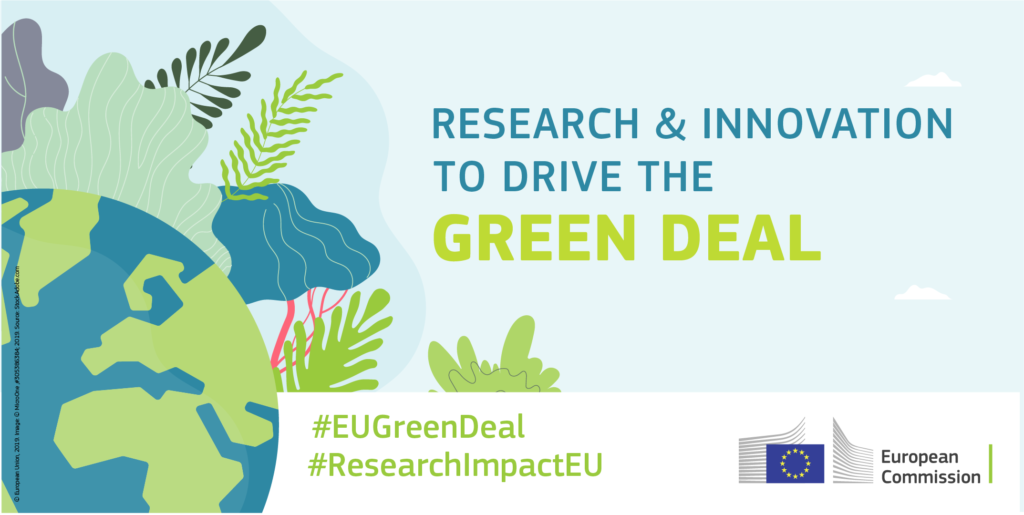 Research and innovation for healthy soils & forests
The European Green Deal package on efficient and green mobility will help EU transport policy to deliver on the EU's ambitious 2030 climate targets and help make transport sustainable for all. If Europe is to become the world's first climate-neutral continent by 2050, then transport policy must contribute to the 2030 target of reducing greenhouse gas emissions by at least 55%, compared to 1990 levels. 
Research and innovation to drive the clean energy transition and climate neutrality
Action is required to prevent methane leaks, facilitate market entry of renewable and low-carbon gases, encourage building renovation, develop sustainable carbon removal systems, and address the social and labour impacts of the climate transition.
Research and innovation to drive the efficient & green mobility
Healthy soils are key for climate neutrality, a clean and circular economy, reversing biodiversity loss, providing healthy food, safeguarding human health, and halting desertification and land degradation. The new EU Soil Strategy for 2030 will promote the protection, restoration and sustainable use of soils. Deforestation and forest degradation are central drivers of global warming and biodiversity loss. The new Deforestation Regulation will guarantee that products placed on the EU market do not contribute to global deforestation and forest degradation, it will also reduce carbon emissions, and address illegal activities harming forests.
Read more on the factsheets: https://ec.europa.eu/info/publications/european-green-deal-initiatives_en