Events for International Women's Day 2022 by PROMETHEUS partners
On 8th March 2022, on International Women's Day, the University of Twente launched several initiatives to break biases, empower women and those who identify as women and improve women's health and wellbeing. 8 March marked the start of a week of reflection and various events, focusing on this year's theme #BreakTheBias. "We take this opportunity to keep raising awareness about the biases women in academia face and at the same time we continue to combat these biases at UT", says DE&I Officer Sterre Mkatini (she/her).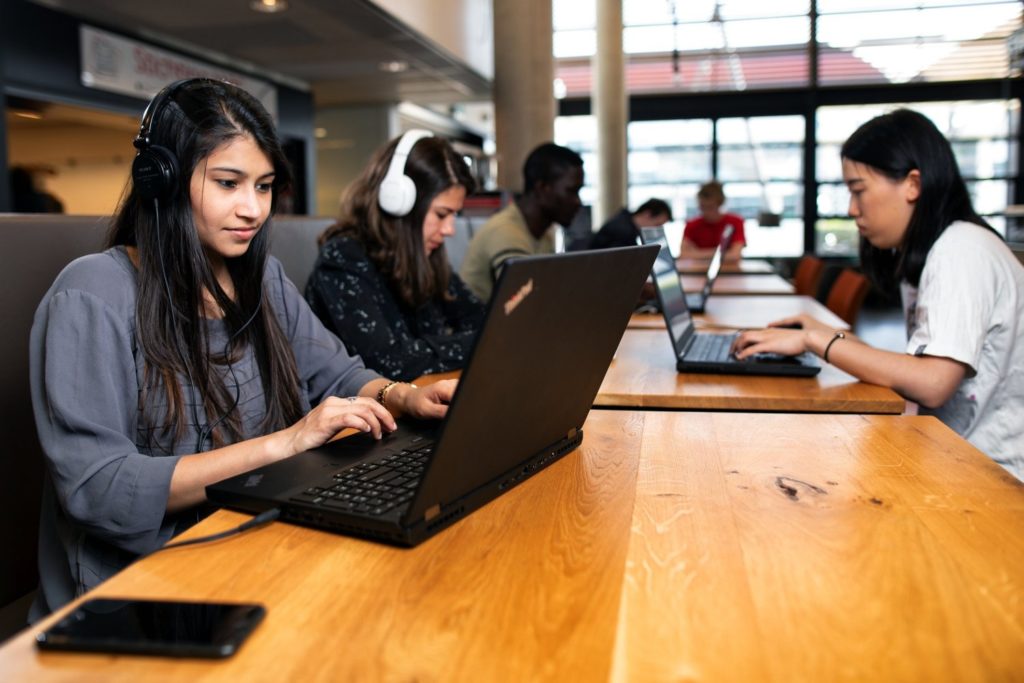 The day kicked off with a round table discussion hosted by UT's Female Faculty Network. The central question during this thought-provoking event will be 'Which biases do women in academia encounter and what challenge do they face because of them?' The Female Faculty Network Twente is the professional network of female academics at the University of Twente.
WOMEN'S HEALTH
A multidisciplinary group of researchers work together in a special research programme called Women's Health focused on solving health and wellbeing-related problems in various life phases of women. The new collaboration wants to bring new technologies specific to women's health. "Current healthcare research traditionally has a male first approach, which does not always give the most optimal solution fit for female patients. Differences between men and women occur in health and disease manifestation, and also in response to treatment. Within our multidisciplinary research group at the UT, we focus on bringing new technologies specific to women's health to those in need, thereby supporting the personalization of diagnosis and treatment. We work to improve women's health and wellbeing throughout their lifespan thereby benefiting both women, their children and loved ones, and thus impact society as a whole", says Prof. Dr. Sabine Siesling, chair of Women's Health. Today, Women's Health launched its website on all women's health-related research at the University of Twente.
EXHIBITIONS ON CAMPUS
Another major part of International Women's Day at UT is the two exhibitions in the University Library. The first exhibition – Women of Mathematics throughout Europe – presents the photographic portraits of female mathematicians from all around Europe. In the exhibition, they share their experiences as mathematicians and role models. The second exhibition is about the daily lives of female students and staff and is hosted by the Amnesty International Enschede Student group. Both exhibitions run from 8 – 25 March. Sterre: "We are delighted to see that all these initiatives are community-driven, it shows that advancing gender equality continues to be such a pressing topic."
MORE INFORMATION
During the week, there are other activities and events to enjoy and help you inform yourself about biases in academia. The full programme can be found on the website about International Women's Day at UT 2022. On this website, you can find more information and sign up for events. For more information about International Women's Day, please visit the International Women's Day 2022 website.
Original post: https://www.utwente.nl/en/news/2022/3/485932/ut-celebrates-international-womens-day
Sapienza University of Rome organises in-person and online events focusing on gender equality and women's empowerment.

Tuesday, March 8, 2022, the Rectorate building's Aula magna hosted the meeting "Grazia Deledda, a forgotten Nobel" for the 150th anniversary of his death (Nuoro1871-Rome 1936). The event focused on Grazia Deledda, the only Italian female writer to have won the Nobel Prize for Literature. Watch the event online
Also, on March 8, in the Aula Magna of the Department of Computer, Control and Management Engineering "Antonio Ruberti" (Diag), Director Tiziana Catarci presented four red benches transformed into works of art by contemporary artists: "Solo perché donne" by Giovanna Alfeo, "Geisha" by Paola Minissale, "Sono Libera" by Alessia Lifemeup and "Double Face" by Chiara Abbaticchio.
From March 10 to 12, the first edition of Obiettivo 5, the training campus organised by Corriere della Sera, la27esimaOra, iO Donna, Le Contemporanee, and Sapienza will make its debut. The event will be all about gender equality, the fifth of the 17 Goals of the UN 2030 Agenda for Sustainable Development. Three days of workshops, surveys, debates and one-to-one meetings, live and online (on corriere.it) dedicated to women's empowerment and the world of work. Participation is free of charge with mandatory booking and COVID-19 certificate. 2 credits (CFUs) available for students attending at least 7 events (3 or 4 per day) in person. Click here (in Italian) for full details on how to obtain your CFUs.
Obiettivo5 website (in Italian)
All the events will be held in Italian.
Original post: https://www.uniroma1.it/en/notizia/womens-sapienza