Erasmus for Young Entrepreneurs (EYE) Innovator Award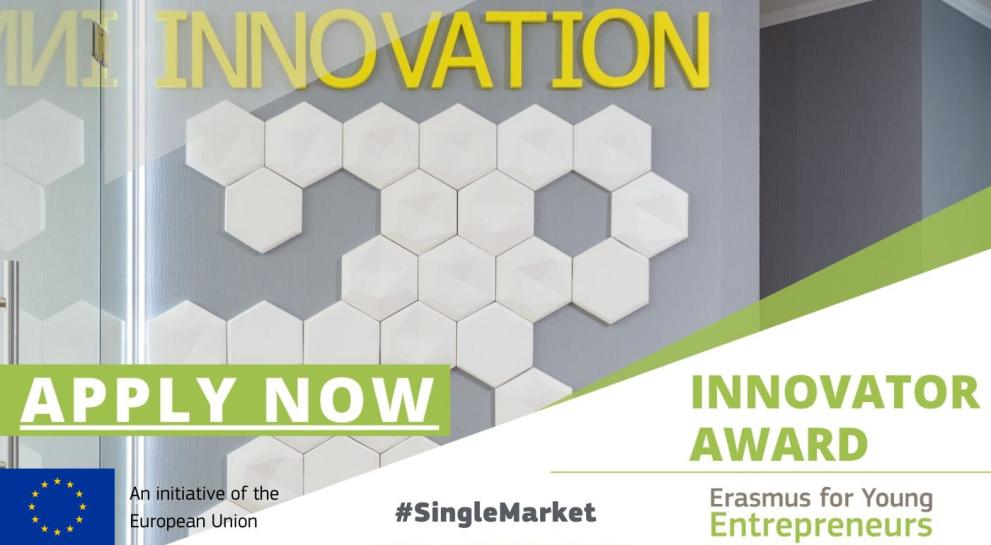 Erasmus for Young Entrepreneurs (EYE) has announced its new programme competition – EYE Innovator Award.
The competition is open to all entrepreneurs who have taken part in a completed, successful EYE exchange, which started and finished in the period 1 January 2021 – 31 December 2022.
The aim of the competition is to identify the most exemplary new and host entrepreneurs with an outstanding story and whose exchange has led to an impact in terms of technical or process innovation, in any field.
The deadline for application is 1 February 2023. 
The final ceremony of the award will take place during the 30th EYE Network meeting in Santiago de Compostela, Spain, on 7 March 2023.
For further and practical information, visit the EYE Innovator Award's page and for any questions, please contact the EISMEA EYE team.
Background information on Erasmus for Young Entrepreneurs
Erasmus for Young Entrepreneurs is a EU-funded cross-border programme facilitating the exchange of entrepreneurial and management experience. The exchange is implemented via the stay of a newly established or potential entrepreneur with a well-experienced entrepreneur running a small or medium-sized enterprise (SME) in another country. This stay with the experienced entrepreneur helps the new entrepreneur acquire the skills needed to run a small firm. The host benefits from fresh perspectives on their business and gets the opportunities to cooperate with foreign partners or learn about new markets.
Original Post: https://eismea.ec.europa.eu/news/erasmus-young-entrepreneurs-eye-innovator-award-2023-01-09_en