Enhance your entrepreneurial skills with the upcoming EntreComp events
The EntreComp Community Café is organising two events in February and March 2023 for participants who want to develop an entrepreneurial mindset and learn more about women entrepreneurs.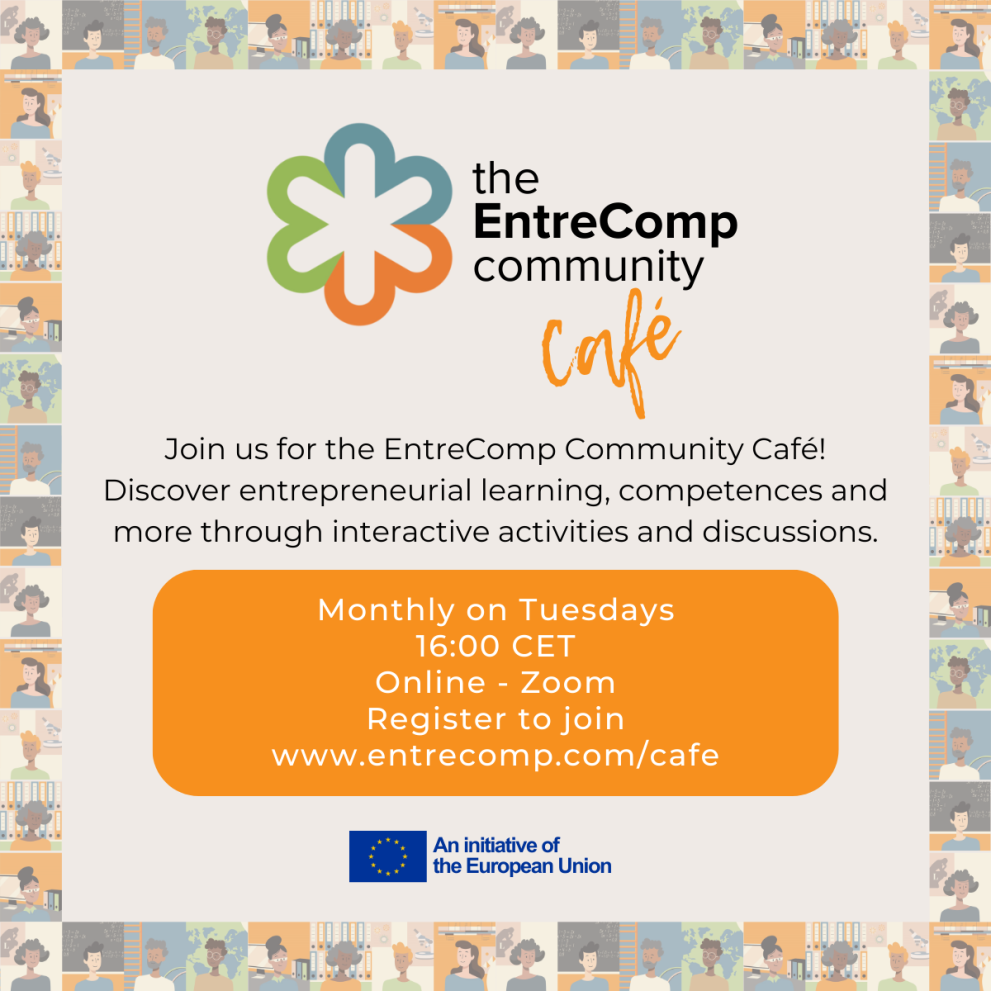 The EntreComp Community Café, an initiative supported by the COSME programme (a legacy programme managed by the European Innovation Council and SMEs Executive Agency EISMEA of the European Commission), is organising two upcoming sessions to improve participants' entrepreneurial skills:
You can visit the EntreComp Community website to receive more information about these and other upcoming events. You can also use the dedicated discussion forum to ask questions or give your feedback both before and after the events.
More information about past event which introduced The EntreComp Community platform, discussed what it means to be an EntreComp Champion, found meaningful ways to give back to those in need, and explored new resolutions and how to make them happen are also available.
More information on the EntreComp Community and its Café
The EntreComp Community is a collaborative online learning platform, whose over 800 members want to inspire change and get to know more about the skills and resources they can share and develop together. It was set up in October 2022 as a way to break through the discussion boards, see each other, and most importantly of all, talk with each other.
The EntreComp Community Café is organised by 'Achieving Synergies and Champions in the Implementation of the European Entrepreneurship Competence Framework', otherwise known as EntreComp Synergies, an initiative of the European Union (EISMEA/2021/OP/0002).
This is not the first iteration of a Café event for entrepreneurial learning, as events have previously been hosted by EntreCompEdu and EntreComp Europe. Each month they look at a new topic to spark entrepreneurial learning. With interactive activities and expert presentations, they also invite participants to take the floor and share their own experiences.

Original Post: https://eismea.ec.europa.eu/news/enhance-your-entrepreneurial-skills-upcoming-entrecomp-events-2023-02-01_en