EIT HEI Initiative: Summary of the main take-aways from the 3rd Co-Creation Workshop for Cohort 1 Projects
PROMETHEUS team attended the 3rd and last Co-Creation Workshop for Cohort 1 projects on 16 November 2022.
The overall purpose of this workshop was to create a space where the EIT HEI Initiative projects could learn from each other and discuss the most pressing issues they have faced over the last year and a half, while also creating a space for exchange and community-building and providing ideas for future follow-up opportunities.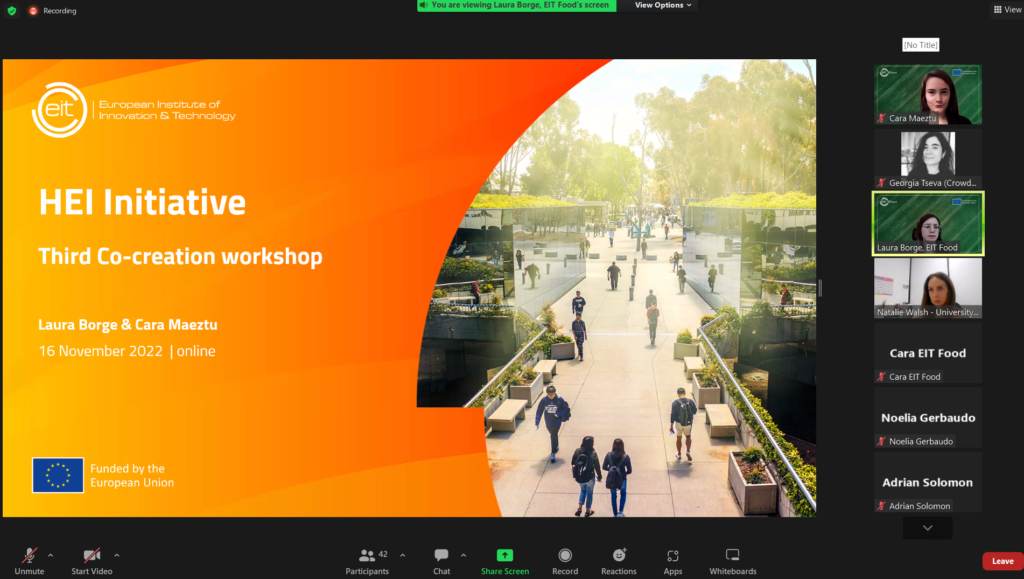 The event was designed to support projects for continuing their life after the HEI Initiative. To ensure relevance, the workshop structure was built around two dimensions and in particular, the presentation of other different programmes and options that might be of interest for the projects; and the organisation of breakout room discussions.
During, Co-Creation Workshop #3 the following actions were presented:
HEI Call 3
Horizon Europe WIDERA
Capacity building in the field of VET (Erasmus +)
Alliances for Innovation (Erasmus +)
During the breakout session, PROMETHEUS team members had the opportunity to discuss with other projects the impact of collaboration, engagement and dissemination actions that have brought change to their project and the wider community.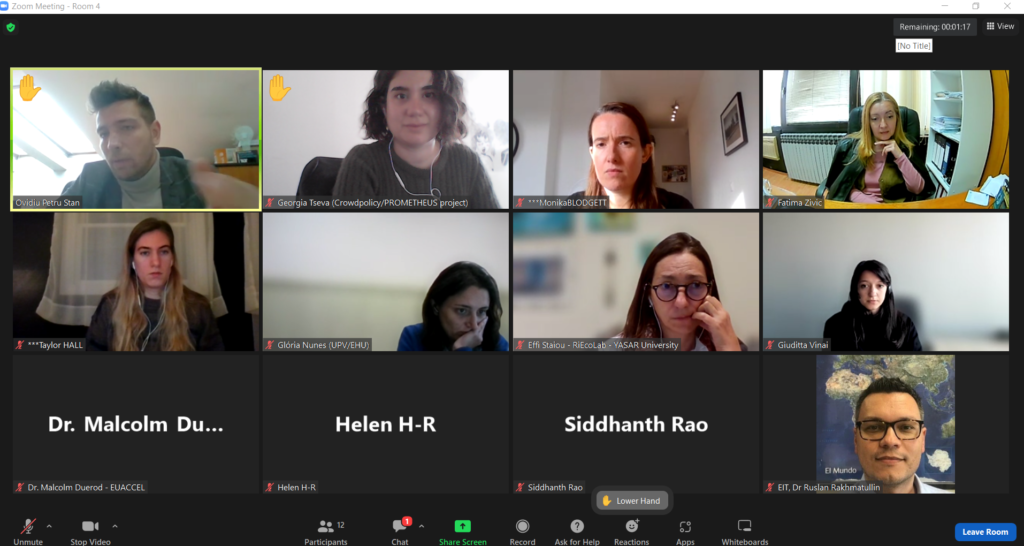 After the co-creation workshop, interested partners were invited to join an online networking session to generate new contacts and potential opportunities to cooperate in the upcoming HEI Call 3 or related programmes.