EIT HEI Initiative holds session on building smart and sustainable regions
As part of the European Week of Regions and Cities (EWRC), on 13 October, the EIT's HEI Initiative organised a lab session titled "Building smart and sustainable regions: Entrepreneurship and innovation in higher education"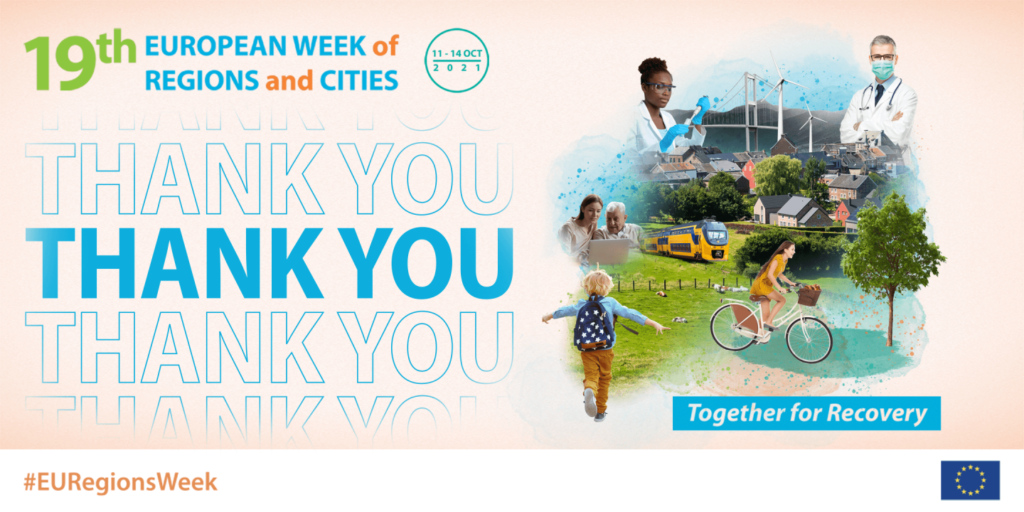 The session built on the Regional Innovation Impact Assessment Framework, developed by the Joint Research Centre to assess the contribution of higher education institutions (HEIs) to their cities and regions. The event brought together HEIs, regional authorities, and other interested participants to help strengthen the links between the European Institute of Innovation and Technology, its innovation communities, and a new generation of smart specialisation strategies.
During the first half of the session, participants heard from the following speakers:
Eskarne Arregui Pabollet, Policy Officer, Joint Research Centre (JCR);
Maria da Graça Carvalho, Member of the European Parliament;
Wesley Crock, Head of Education, EIT RawMaterials;
John Edwards, Secretary General (nominated), EURASHE;
Robert Tijssen, Senior Associate, Policy Experimentation Evaluation Platform.
Participants were able to learn more about:
The session featured a video message from MEP Maria da Graça Carvalho. The MEP emphasised the important role of the EIT's HEI Initiative in building the innovation capacity of higher education institutions across Europe and in bridging the innovation gap between Member States.
In the second half of the session, participants had the opportunity to attend virtual breakout rooms to learn about three projects from the EIT's HEI Initiative community: BOOGIE-U, i2i and INCORE.
The projects shared details about their visions, activities, long-term goals and regional focus.
In case you missed the session, watch the recording.
Original post: https://eit-hei.eu/eit-hei-initiative-holds-session-on-building-smart-and-sustainable-regions/