EIT Artificial Intelligence for Europe: Results and future steps
In the Artificial Intelligence activity, EIT Digital, EIT Health, EIT Food, EIT Manufacturing, EIT Climate-KIC and EIT InnoEnergy have joined forces to foster collaboration in, education about, and uptake of Artificial Intelligence by European enterprises and society.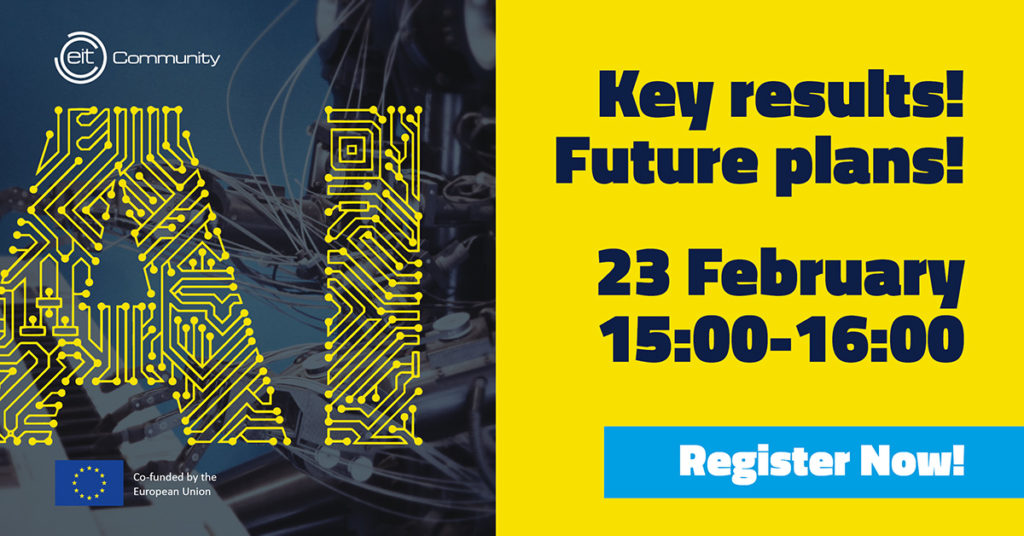 The activity supports the three main goals of the EU initiative Artificial Intelligence for Europe:
Boost the EU's technological and industrial capacity in AI, uptaking it across public and private sectors;
Empower the education system to pre-empt the socio-economic changes that will come with the rise of AI and modernize training and talent management systems that support the labour market and increase the employability of trainees; and
Build ethical and legal frameworks to ensure all rights of citizens are protected.

Join the online webinar to find out more about the initial key results of our collaboration and to get a glimpse of our wide-ranging plans for the next period! What is the EIT Community's mission and what its goals are? What is the EIT Community's vision on education and work in AI? How can the EIT Community engage with and foster AI in business? These are a few of the topics that will be covered by our event.
Register Now: https://bit.ly/33FODbl

Check out the Agenda

5:00-15:10 | The EIT Strategic Synergies Cluster:
A more efficient approach to capitalise on the trademark EIT Community's Knowledge Integration Triangle – Tommaso Emiliani, EIT Strategic Synergies Cluster Manager

15:10-15:20 | EIT AI Community:
A quick overview – Orestis Trasanidis, EIT AI Coordinator EIT Digital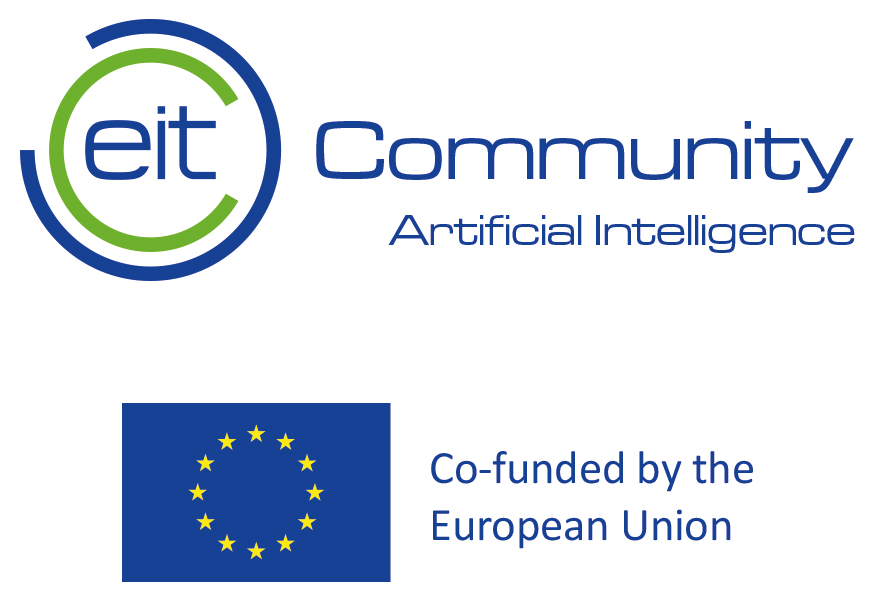 15:20-15:30 | AI Innovations for SMEs:
How to start with AI is a big question. The AI Maturity Tool can help to get a first glimpse on what the possibilities can be.
From this point on a customized workshop as well as a trustworthy framework for collaboration takes over – Adrian Bablok, Project Manager EIT Manufacturing

15:20-15:30 | AI training in Europe and EIT offer for AI talent development:
The training offer in Europe is strong for the technical roles but needs more attention for the business-related ones. There is also a high availability of courses for the stages related to pure modelling and a gap in the offering for the last stages in the AI project pipeline. This session will show the insights of these findings and the EIT contribution in education to improve the key skills more demanded for AI professionals, Dr. Magí Lluch-Ariet, Data Manager and Analyst at EIT Health and Marcus Chiri, Data Architect at EIT Climate-KIC

15:30-15:40 | AI for Professionals:
Finding, clustering and comparing AI skills and enhancing AI-based mixing and matching of people to courses – Dr. Inge de Waard, Sr. Learning Strategist & Innovator at EIT InnoEnergy

15:40-15:50 | A European approach to AI:
Building an ecosystem of excellence and trust towards an AI made in Europe – Federico Menna, Head of Staff & Operations at EIT Digital

15:50-16:00 | Q&A Discussion

Original Post: https://www.eitdigital.eu/newsroom/events/eit-artificial-intelligence-for-europe-results-and-future-steps