Crowdpolicy acting as innovation enabler through crowdhackathons
Within the last few weeks, Crowdpolicy has been actively organizing hackathons for European projects and important organizations in Greece.
The INFINITECH Approach Hack Challenge will take place remotely, on Wednesday 24th November 2021. The Hack Challenge is powered by Crowdpolicy, with the support of Universities of Nicosia, Glasgow and Piraeus, within the context of INFINITECH, a flagship H2020 project for Digital Finance in Europe.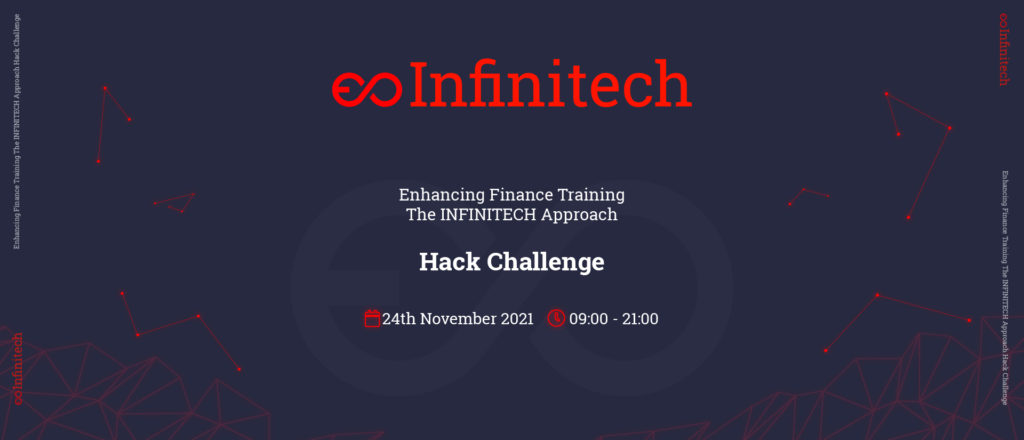 Participants are invited to utilize the project's tools, such as INFINITECH Technology Marketplace and Data 4 your Product, in order to tackle digital finance challenges. Indicatively:
Profitability Estimation
Investment Data Utilization
Applications for Enhancing Finance Training
Collaborative filtering recommendation models
Collaborative Customer-centric Data Analytics for Financial Services
Personalized Portfolio Management / Automated Personalized Investment Recommendations for Retail Customer
Business Financial Management (BFM) tools for Smart Business Advice
Personalized Closed-Loop Investment Portfolio Management for Retail Customers
Financial transactions Data and Online Social media Data for KYC, AML or Stop the Traffic scenarios
Portfolio Optimization algorithm for better investment propositions for retail Clients
Enable SMEs to better understand & be in control of their business/financial health
Leverage large customer datasets and large volumes of customer-related alternative data sources (social media, news feeds, etc.)
The upcoming be a part of hack OAED crowdhackathon is taking place 4-5 Dec 2021 at Innovathens (hybrid), as an open innovation technological action, aiming to activate (community activation) the innovation ecosystem, organizations and companies to create original applications that promote the digital transformation of OAED – the official Manpower Employment Organization in Greece, through new and innovative applications for social impact.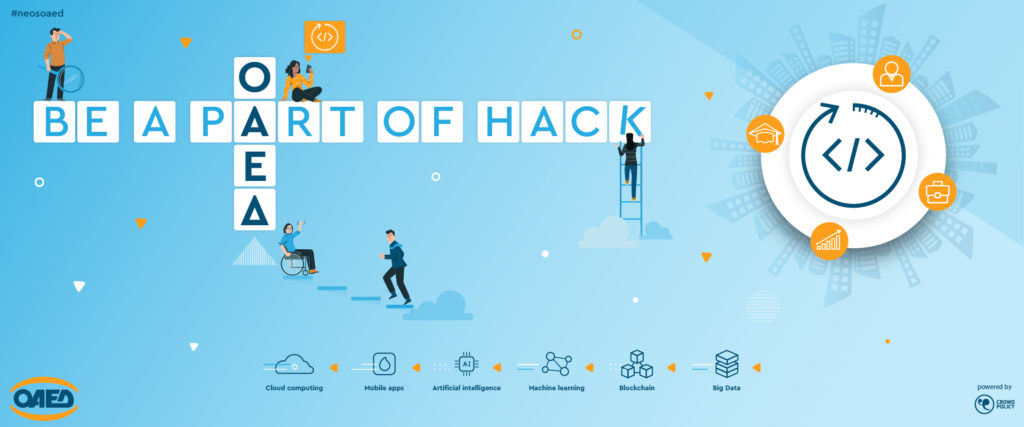 Indicative thematic areas and examples of be a part of hack OAED crowdhackathon are:
Fighting unemployment
Unemployment monitoring models
Big data analytics
Job search applications
Matchmaking platforms
Youth unemployment
Active Employment Policies
Education and training
Portals for practical work
Educational platforms with modern cognitive objects
Online consulting services
Digital skills
Entrepreneurship for everyone and everyone
Entrepreneurship and Employment Observatory
Dissemination of new business models
Search for financing methods
Search for partners
Upgrade procedures
Digitization of back office processes
Executive training
Digital workflows
Collaborative tools with other actors
Digital assistants (chatbots)
Previously, Future Greek Rail Hackathon took place on 23-24 October, for OSE – The Hellenic Railways Organization, seeking after solutions on:
Railway infrastructure and procedures
Smart use of maps and network visualisation
Digitisation of back office processes
Training of executives – development of digital skills through actions of OSE
Digital workflows
Use of new and "smart" materials on the railway
Mechanisms and procedures for measuring railway traffic data with modern meters and IoT technologies, big data etc
Mechanisms and tools for monitoring civil engineering works (e.g. bridges, tunnels)
Applications for security issues, especially in the open railway line
Commercial use of optical fibres, telecommunications
Digital twin modeling
Green management, environmental protection and social solidarity
Green cities and rail transport
Transport and communication systems with a green footprint
Accessibility of public spaces
Participatory planning
Applications for the environment
Applications and services of social interest (e.g. civil protection, environmental protection, social solidarity actions, etc.)
Applications to support local communities in relation to OSE infrastructure, applications to promote volunteering, etc.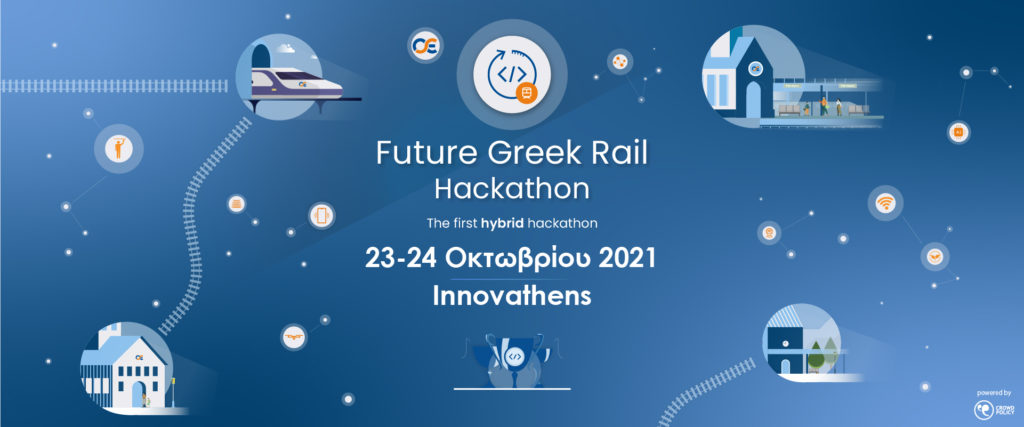 Passenger experience and information mechanisms
Interconnection of information mechanisms for public and private means of transport, smart routing applications, etc
Upgrade of journey infotainment
Smart ticketing
Departure / arrival optimisation
Use of combined means of transport (smart mobility
Booking & ticketing engine
Sentiment mapping
Digital assistants
Data Utilisation
Smart routing
Telematics data
Weather data
Use of any kind of open data
Passenger data
Creation of dashboards for decision making
Commercial Transport
Optimisation of transport efficiency per km of freight transport connection
Interconnection with logistics centres and update of current status
Real-time monitoring of freight transport connections
Connection of logistics centres and industrial areas with railway transport