Cluster Cooperation Leads to Digital Innovation in the Agricultural Sector
Two French clusters –  Inno'Vin Cluster (cluster of the wine industry in New Aquitaine) and the SPN (network of Digital Professionals) – collaborated in 2021 to produce an innovative solution for the agricultural sector.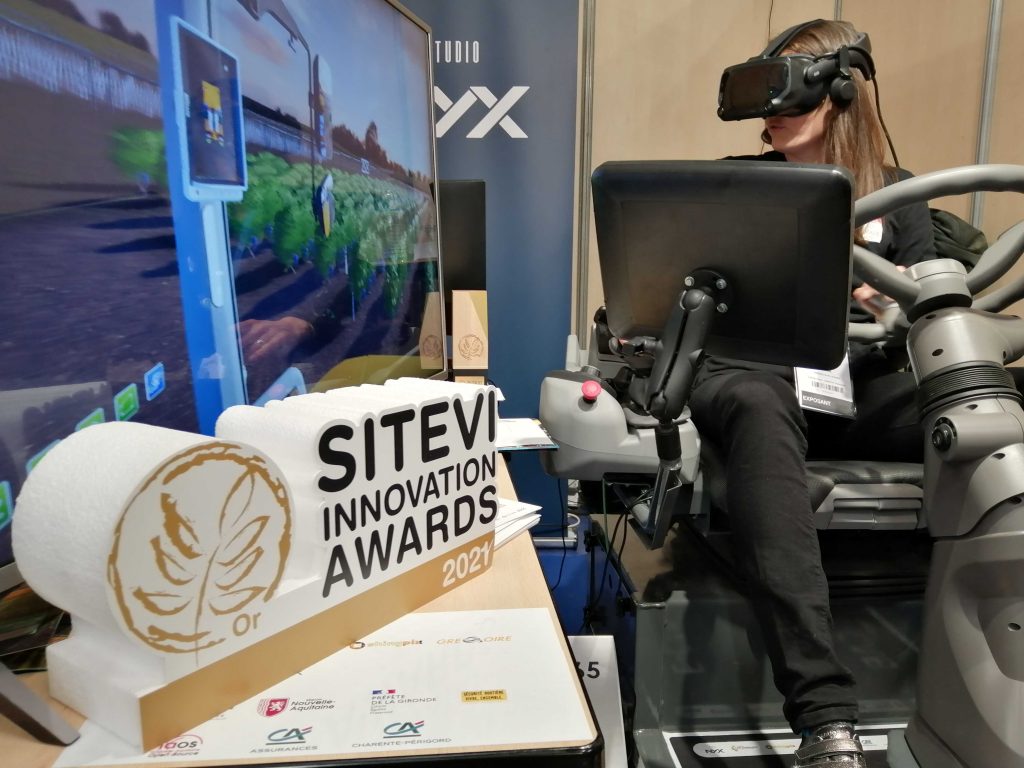 The clusters were responsible for creating E-Cab (a simulator for driving agricultural machinery) which received a gold medal for innovation at the SITEVI Innovation Awards. The simulator combines a steering wheel and a gear stick from a grape harvester with IT equipment, a virtual reality headset and sensors.
The software immerses the user in a realistic 3D vineyard and allows them to train in driving. Since its creation, the simulator has been used in classrooms since the beginning of 2020 for those learning to drive in the agricultural sector and aims to expand into other sectors in 2022.
Following the gold medal, E-Cab also won the Filex 2021 Trophy in the "Innovative solutions for the digital transition of agri-forest players" category. This trophy recognizes innovation that stems from the collaboration between companies and clusters.  
The consortium behind the creation of this service includes:
Grégoire, a harvesting manufacturer based in Cognac
AgriCapConduite, a school within the CFPPA de la Gironde
Studio Nyx, a digital creator in Angoulême
Shinypix, a consulting company in Cenon
Digital innovation was especially important in 2022 as the European Commission announced the EU Digital Decade in 2021. A key aspect of the initiative is the digital transformation of businesses and ensuring they have the digital skills needed to be successful and sustainable. Clusters are key actors that support the digital transformation of their members. For example, Inno'vin will continue to support its members through the development of innovative and collaborative projects, networking events, workshops, support for digital solutions and sustainability advice.
You can read the full success story here.

Original Post: https://clustercollaboration.eu/content/cluster-cooperation-leads-digital-innovation-agricultural-sector