Circular Economy Meet Ups in Western Balkan Countries
UKIM's Valentina Gecevska attended the Circular Economy Meet Up, 2 December 2021 in Skopje, organised by EIT Knowledge and Innovation Communities: EIT RawMaterials, EIT Food, Climate-KIC and EIT Digital.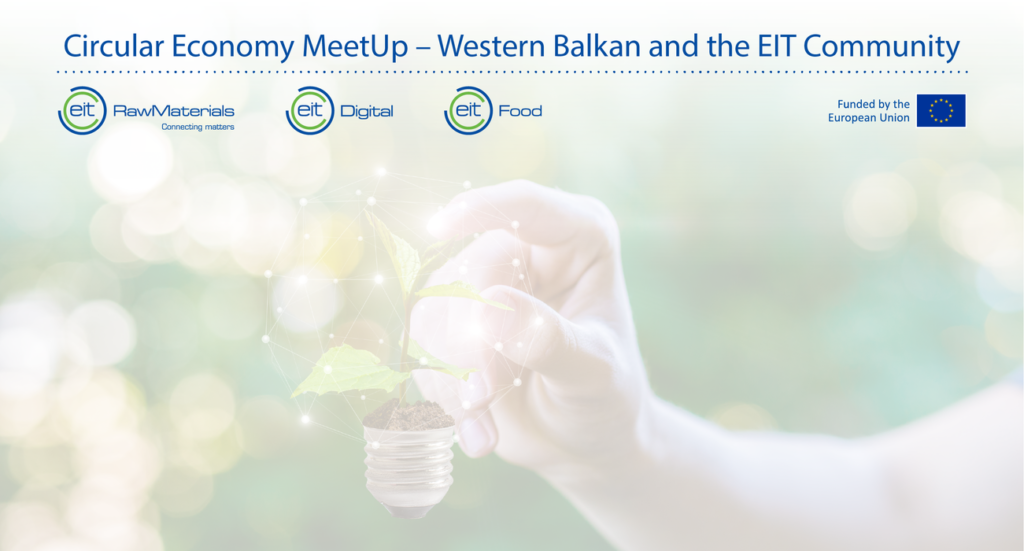 Valentina Gecevska's keynote talk on "Roadmap to Circular Economy through Cooperation", was related to the cooperation through PROMETHEUS project, aiming at digital transformation through circularity to entrepreneurial and innovative universities, under EIT HEI Initiative. The circularity dimension of the PROMETHEUS vision was underlined in line to build a model of entrepreneurial, digital, circular and human, international and local, challenges-based university of tomorrow.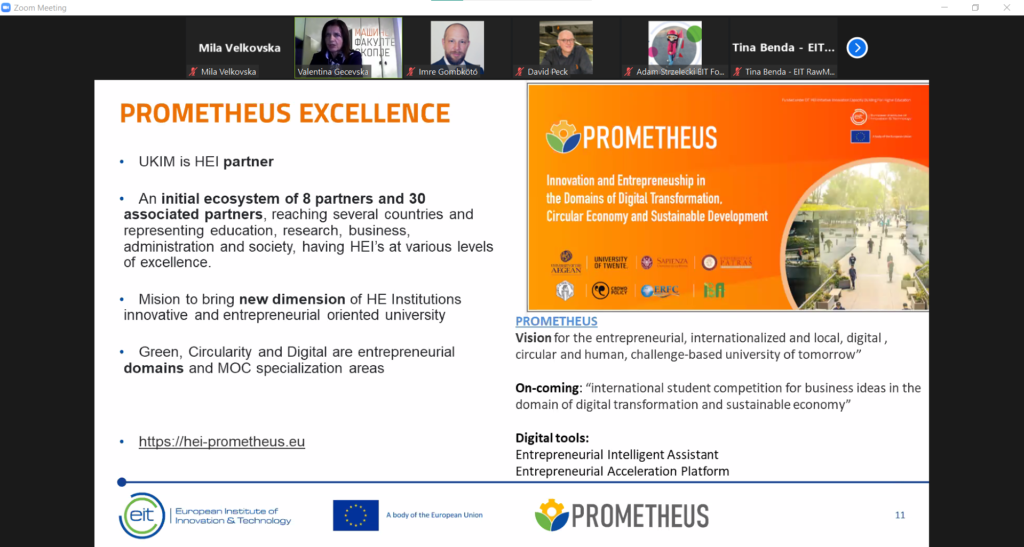 Other valuable keynote speakers:
Luke Incorvaja on "EIT: Boosting the innovation talent and capacity of Europe"
Angelina Taneva-Veshoska on "Economic benefits from investing in R&D&I toward promoting circular economy"
Tuan Trinh on "Blockchain Technology and the Circular Economy: Examples and Future Perspectives"
David Peck on "Circular making; the materials opportunity in remanufacturing."
Dijana Likar on "Enabling circular economy with strategic partnerships initiated by the business sector"
Bożena Podlaska representing EIT Food
The event was co-hosted by the Ss. Cyril and Methodius University in Skopje.
Read more about the recent Circular Economy Meet Ups in Western Balkan Countries:  https://eitrawmaterials.eu/circular-economy-meet-ups-in-western-balkan-countries/