Ιmec.istart and Novel-T join forces in unique accelerator and fund for tech startups
Belgium's imec.istart, Europe's number 1 business accelerator, and Novel-T, the engine behind the Netherlands' most entrepreneurial knowledge institutions, launched the imec.istart.nl programme.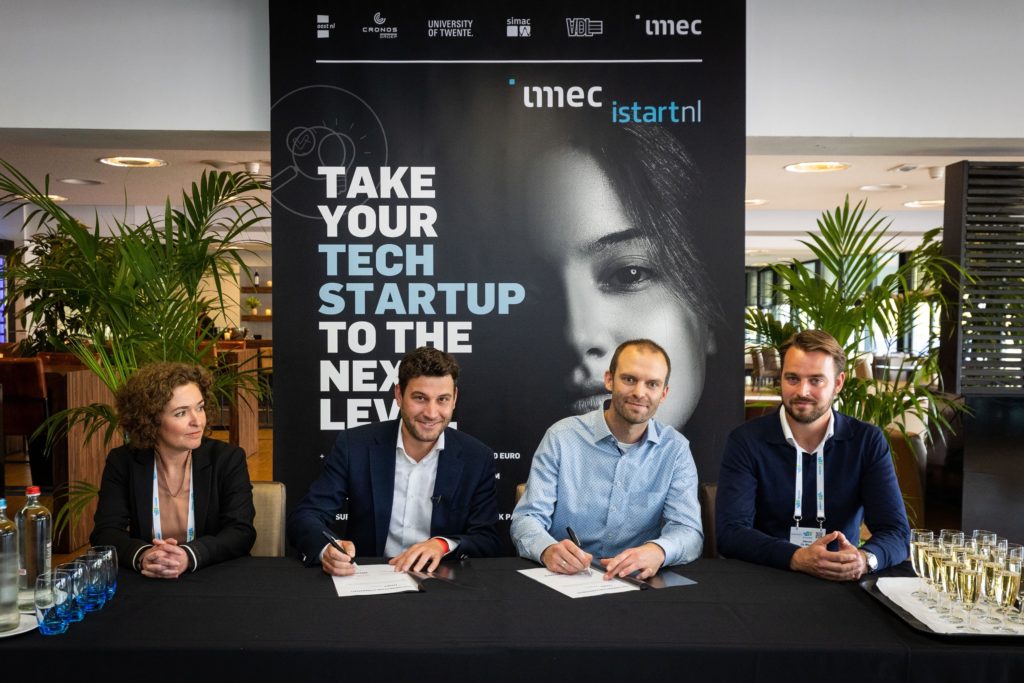 The two non-profits are joining forces in this accelerator programme for tech startups. The 12-18 month programme, which has its own investment fund attached, gives a strong boost to young technology companies and spin-offs from knowledge institutions. With imec.istart.nl, they increase their chances of going from a prototype to a successful market launch and international growth. The initiative was launched during the CES Unveiled conference in RAI Amsterdam, under the watchful eye of Minister Stef Blok and Constantijn van Oranje, Special Envoy of Techleap.
In addition to an initial investment of €50,000 to €250,000, programme participants will also find access to 4,500+ of the world's top tech experts and a large network of active investors. The programme and fund involve several strong partners from the private and public sector, such as VDL, Simac, Oost NL, University of Twente, imec, Cronos Group, Demcon, Pfizer, Comate and Research Center OnePlanet.
The first registration round closes in mid-November. The programme will start in January 2022. A second round opens on 1 May and starts in mid-2022.
Original post from the University of Twente: https://www.utwente.nl/en/news/2021/10/153993/imec.istart-and-novel-t-join-forces-in-unique-accelerator-and-fund-for-tech-startups